With the 2016-17 Premier League season 52.63% complete, guest writer Timothy Ellis shares his observations with CaughtOffside…
1) NO MARGIN FOR ERROR AT TOP
Chelsea, Liverpool, Manchester City, Arsenal and Tottenham complete a dominant hegemony at the top with Manchester United coming into view. There is no margin for error in the race for the title at the moment which is why every dropped point is like a stake to the heart.
The away form of the current top four is particularly startling. In 2010/11, Manchester United won the title while taking 25 points from their 19 away fixtures, an average of 1.32 points per away game. In 2016/17, four of the top six have already reached 20 away points.
2) JOSE BEGINNING TO REFIND THE WINNING FORMULA
Jose Mourinho is a manager who has not been enthralling press conferences recently. While Antonio Conte invited journalists for a pint down at the local pre-Xmas and was engaging company, Mourinho was just beginning to form a smile on his lips for the first time in a long rime when asked if he would go for a drink with Aitor Karanka before the Boxing Day match.
"Maybe before the game as one of us will have a bad face after". It wasn't a LOL moment, but showed a more playful streak that has been missing. A six-game winning streak in the League has lifted them into contention and safe old Jose is beginning to unleash United as an attacking force.
He thinks his side are going to win the next game as well, providing they "play with 75,000". It's against Liverpool. Jose is back.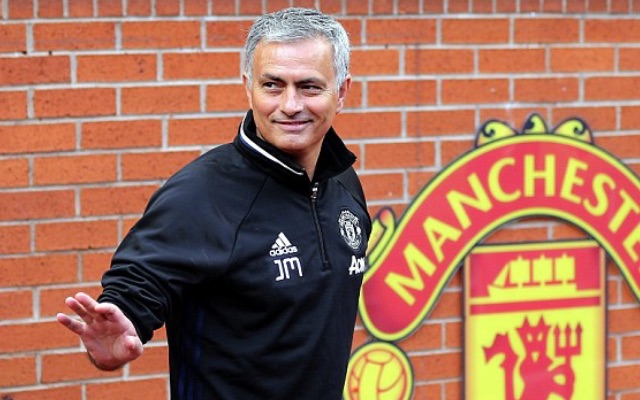 3) GOALS GOALS GOALS
Everyone wants to score. After 200 matches, the current strike rate per game (2.87) is on course to be the highest in Premier League history.
Even allowing for Jurgen Klopp's free-scoring "Great Entertainers" and the rebirth of Diego Costa, the goals are being spread out across the table.
Burnley bashed Boro 4-1. Hull and Palace shared six. Relegation candidates are knocking seven bells out of each, with barely a scoreless draw in sight (we shall excuse Middlesbrough v Leicester on the grounds of New Year blues).
4) LEICESTER NOT THE SAME
Jamie Vardy was bullish in the summer, talking up Leicester's chances of repeating the incredible success of May 2016. But from the moment they lost to Hull City on the opening fixture of the season to two rather soft goals, it really hasn't felt the same.
N'Golo Kante's move to West London was like taking out the Thames Barrier to the rest of the defence. Additionally, new signings have changed team dynamics with the brute force of Islam Slimani proving hit and miss and reducing the impact of Vardy.
Ultimately, Leicester were up for the dogfight last season. They need to repeat that again to avoid the opposite fate.
5) HUMILITY IS NOT LOST IN MODERN GAME
There can still be a world where football managers – under the most immense of pressures to produce – can still be dignified when the result does not go their way.
Please see Jurgen Klopp's reaction to his Liverpool team losing to Bournemouth 4-3 after cruising at 3-1 up.
Klopp rose above a snappy reaction and showed true generosity in saying that it was "a good story" and "a pity we were on the wrong side. All we lost today three points". He even gave Jordan Ibe a hug. There's balance for you.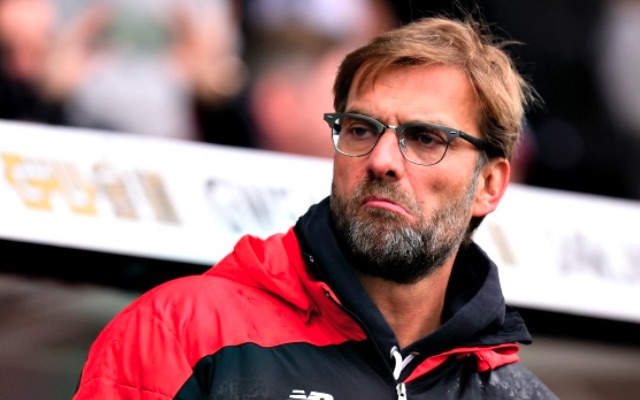 6) PEP NOT AT HOME JUST YET
His trophy cabinet is bulging, but the first 20 games of Pep's reign at the Etihad have been plagued by a similar pattern of previous seasons for Manchester City – a fast start followed by a long rut.
The Sky Blues have 24 points from their last 14 games – well down on their current title rivals.
Guardiola admits he is shocked by the physicality of the Premier League but his ambition that all the team should have the skillset of a midfielder will take much longer to embed. The Pep identity is all part of a long plan….
7) FESTIVE FIZZ FELL A BIT FLAT
The great English tradition of Xmas fixtures is an old adversary to many a manager. This year was no different.
Arsene Wenger said: "In 20 years, it is the most uneven period I have seen." Southampton suffered most with 117 hours between the start of their first and third games.
What really became noticeable this year was that there was not much quality on show, or games to live in the memory of great Xmas spectaculars. Liverpool's win over Manchester City was laboured fare. Arsenal scraped past West Brom. Manchester United just about got over the line against Middlesbrough.
That's nothing, though, because a draft list of fixtures for 2017/18 has been drawn up of six games in 17 days over December and the New Year (compared to this season's four) to assist with England's preparation for the 2018 World Cup. Work that one out….
8) THE PREMIER LEAGUE NEEDS A NEW BRITISH STAR
While Ronaldo and Messi have their personal annual battle over the Ballon D'Or, you have to go back to 2001 to find an English winner when Michael Owen pulled in most votes. Ronaldo's one award was with Manchester United in 2008 and since then the prize has been bouncing between the two global superstars. Where is the "new" Steven Gerrard or Frank Lampard?