Follow Timothy on Twitter at @

Timotei365
Nobody can accuse Jose Mourinho of not giving the Manchester United and Liverpool game the long run up as they say in cricket. It was on his mind the moment United had beaten West Ham at the London stadium a fortnight ago.
In the lead-up last week, The Portuguese suggested Sunday's clash with United's fiercest rivals must "not be a visit to the theatre", and instead invited the fans to "come and play with us". The atmosphere was better than it had been for the game against a depleted Hull in the first-leg of the EFL Cup semi, but even playing with 75,000 was not enough to beat Jurgen Klopp's team.
Liverpool refused to be cowed by losing Joel Matip and Nathaniel Clyne. They have a harder edge about them these days – as illustrated by their New Year's Eve labours against Manchester City. United didn't play with the authority and calm of a side that had been on a winning streak. They fluffed their big lines, their big chances and Paul Pogba's social media traffic may have taken a hit for the wrong reasons after his day's work.
The Old Trafford side played with an XI on the park that were neutered, especially in the first-half.
Klopp had a depleted squad in theory, but in actual reality his players went about their work like a panzer division, taking possession off United high up the pitch and making Michael Carrick seem like a slow and ponderous tank on unfamiliar terrain. Carrick was pulled at half-time for Wayne Rooney. Rooney tried to play the virtuoso but hit mainly bum notes.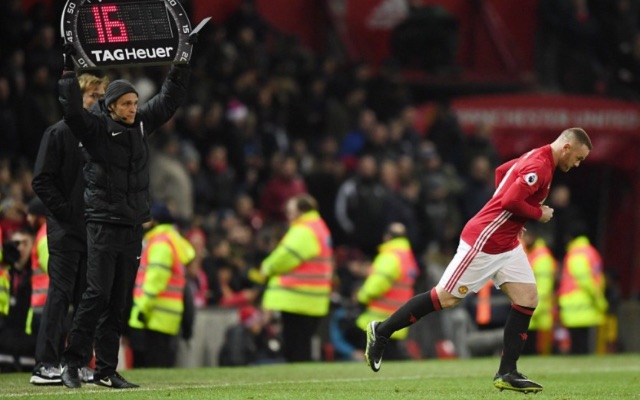 While not exactly makeshift, Liverpool looked far too comfortable in the opening period considering 19-year-old Trent Alexander-Arnold was making his debut and United were on a nine match winning run. Klopp has installed a real working mentality in his team that overcomes personnel issues and the hot streaks of opponents. They are not so drilled as to have their creativity compromised through fear in foreign environments. Many people were expecting the Anfield club to fail because of that thing called momentum going with Mourinho. The German doesn't waste his energy on worrying about such things. Just because Jose has started making jokes in press conferences again doesn't mean he cannot be countered.
Klopp mentioned that everybody expected the Manchester club to be like a "rolling beetle" crushing his team as it had others in recent weeks. How little do they know.
In fact, United played without an enormous amount of effect from their A-game players until Zlatan Ibrahimovic struck seven minutes from time. Pogba's mentality seemed to dip after blowing a great chance to take the lead and minutes later he had given away a cheap penalty. Liverpool seemed confident even without their normal comfort zone of possession statistics.
Mourinho seems strangely reticent, almost diminished, in his tussles with Klopp. He does not stride around in the same manner and you sense that his attempts to claim the "win" by suggesting "they defended, we attacked" were less convincing than the German's argument that Liverpool eventually succumbed to a long ball ploy after 80 minutes of high intensity. The Portuguese seems genuinely irked that the Anfield team are always getting plaudits for fantastic attacking play and his rewriting of history on Sunday was to suggest that it was the home team that should garner more respect from the critics' circle.
Statistically, the German has the upper hand in their head to head, having won three of the seven games between the pair – two with Dortmund and one with Liverpool, while Mourinho has only managed one victory. That came in Real Madrid's 2-0 win over Borussia Dortmund in 2013 in the Champions League semi-final, which was effectively a dead rubber as they had been battered in the first leg 4-1 in Germany. That result was actually the former Stamford Bridge boss's biggest defeat in 106 Champions League games. When one see this backdrop of past results so heavily loaded against him, no wonder the Special One seems less sure of his ground. Rather like a Federer against a Nadal, the strut is not the same.
There had been no dramas on the touchline between them until Sunday when the former Dortmund boss had reason to feel disgruntled at the manner of Ander Herrera's tug challenge on Roberto Firmino. Mourinho was certainly not as strident in his body language when Klopp was giving it the full range of contorted frustration. The Portuguese's palpable sense of relief afterwards was telling in that his mood was non-confrontational, giving dutiful respect to the endeavours of the opponent. Indeed, when asked if Liverpool were on the ropes after Ibrahimovic equalised, he admitted: "They coped well." There was much deference.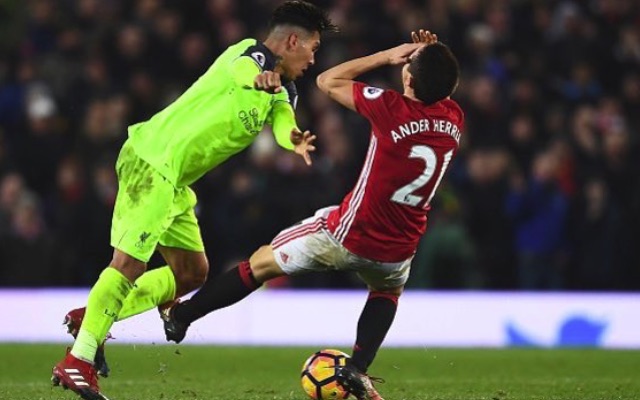 So after the flop that was Red Monday in October at Anfield when Liverpool were defused by an apparent Mourinho masterclass of defensive solidity, the Special One couldn't use the power of Old Trafford to get one over his German nemesis.
Liverpool have continued to remain unbullied by the top six so far this season, with wins away against Chelsea and Arsenal, a stoic victory over Manchester City at home, and a superb performance in a draw against Tottenham in a game they should have won.
As for Jose, he would have wanted more of a statement in terms of performance and points. To get one over fierce rivals would have helped a hell of a lot too in the quest for the Champions League places. But Jurgen Klopp is still holding a spell over him in terms of results. As JK said before the game: "My coaches and I, we played Jose a few times. He is very very competitive. But so are we." It shows.