The 2016-17 Premier League title race is heating up and it looks like there could be a grandstand finale. Chelsea are seven points clear at the top of the table at the moment, but Liverpool, Tottenham Hotspur and Arsenal all will fancy their chances of catching them. In fact, Manchester City and Manchester United should also be considered among the title contenders.
Chelsea and City have the strongest squads at the moment, but things could change after the January transfer window. The key contenders could make signings this month, and that could have a considerable impact on the title race. Imagine City signing a world-class defender and Liverpool doing something similar? Game on!
We now look at the six contenders for the Premier League title this campaign and how the January transfer window could affect their chances. Do Chelsea need to land a player? Should Manchester United delve into the January transfer market in order to challenge the Blues? Could North London outfit Arsenal do without making a new signing? Could Tottenham succeed without signing a proven goalscorer?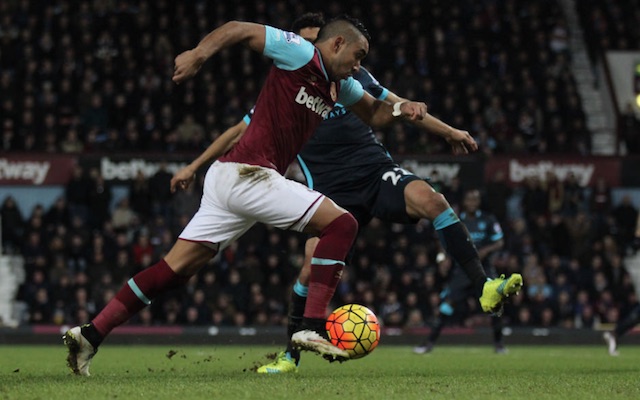 "West Ham United Vs Manchester City" (CC BY 2.0) by joshjdss
Chelsea
Chelsea are currently 4/6 to clinch the Premier League title, as oddschecker highlights on their website, which also presents bookies' different sign-up bonus offers. Given the way Antonio Conte's side have performed, both in attack and defence, these odds should not come as a surprise. Without European football to commit to this season, the Blues can, and have been, concentrating only on the league.
Oscar and John Obi Mikel may have left for big-money moves to China, but Chelsea still have a strong squad, with Diego Costa and Eden Hazard showing their class. Costa has scored 14 goals in 19 Premier League matches, while Hazard has created 40+ chances.
If Conte's side are able to sign striker Fernando Llorente from Swansea City and attacking midfielder Dimitri Payet from West Ham United in the January transfer window, then they would be in a great position to emerge victorious in the title race. Llorente would add a different dimension to Chelsea's strike-forward, while Payet would add more edge and creativity to the midfielder. Despite the Frenchman's supposedly indifferent form this season, he has still created 52 chances in 23 Premier League matches.
Chelsea have a mean defence, having conceded just 15 goals in 21 Premier League matches so far this season, and adding to their strike-force is only going to enhance their chances of finding the opposition net more frequently.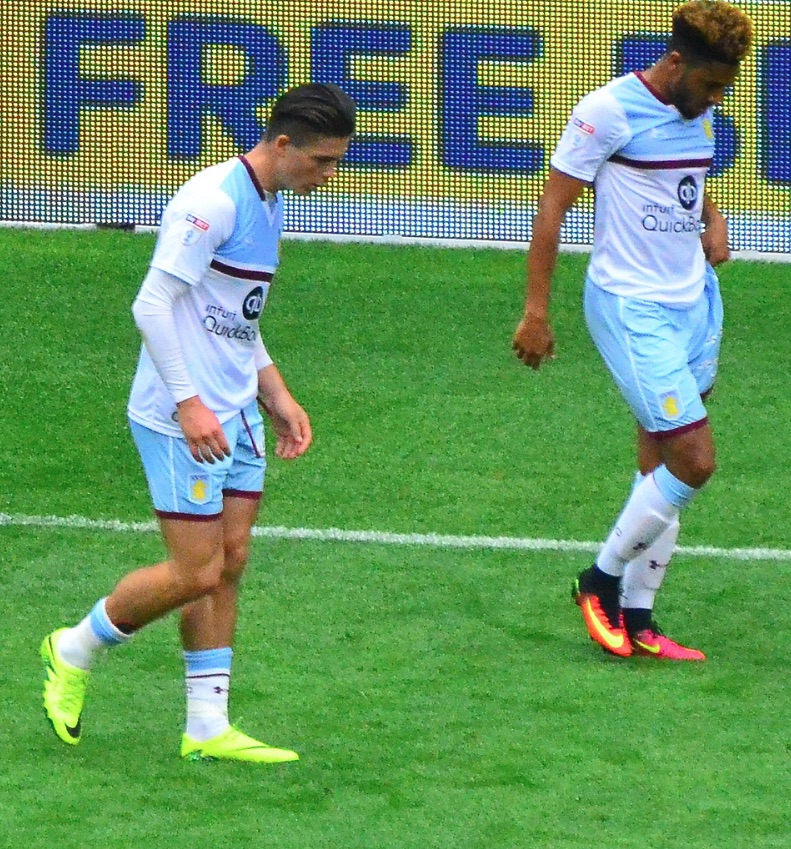 "Jack Grealish and Jordan Amavi of Aston Villa" (CC BY 2.0) by Ben Sutherland
Liverpool
Liverpool are exceeding expectations this season and are currently arguably the biggest threat to Chelsea for the Premier League title. The Reds have shown vulnerability at the back, but their attacking prowess has seen through on more occasions than one. Remember the 4-2 win against Crystal Palace in October?
The departure of Mamadou Sakho could leave the Merseyside outfit a bit light at the back, but the 26-year-old France international defender has not played even once in the league this season so he would not be a massive miss. The signing of Aston Villa left-back Jordan Amavi would not be a bad idea – that could help the Reds get stronger defensively and enhance their chances of winning the title.
Liverpool fans would probably be happy with qualification to the Champions League for the 2017-18 campaign, but manager Jurgen Klopp should raise the bar and push the Blues as much as he can. Given his contacts in Germany, Klopp should try his best to sign a reputable left-back in January and add to the quality of his defence.
Of course, if all else fails Liverpool could always just do the usual and use Groupon for a bargain deal from Southampton.
Tottenham Hotspur
Tottenham Hotspur have the best centre-back in the Premier League in Toby Alderweireld. Harry Kane is scoring goals for fun and Christian Eriksen is one of the best creative midfielders in the English top flight. What Tottenham need in January is an able back-up to England international striker Kane in attack.
Vincent Janssen is young and talented, but the 22-year-old Netherlands international striker is still coming to grips with the Premier League. The summer signing from AZ has managed to score just once in the league so far this season.
Spurs' main priority is to finish in the top four, but bringing in a striker in the January transfer window could be crucial in terms of challenging for the title. The North London outfit are reported to be interested in 20-year-old River Plate striker Sebastian Driussi, but would he be able to make an immediate impact? Probably not.
Adding a youngster such as Driussi would be a good long-term strategy for Tottenham, but what they need in January is a proven goalscorer who is going to hit the ground running at White Hart Lane, someone like Sunderland's Jermain Defoe.
Spurs fans will probably be content with another top-four finish. After all, playing in the Champions League twice in a row is not an easy feat, but manager Pochettino should set his sights higher than that.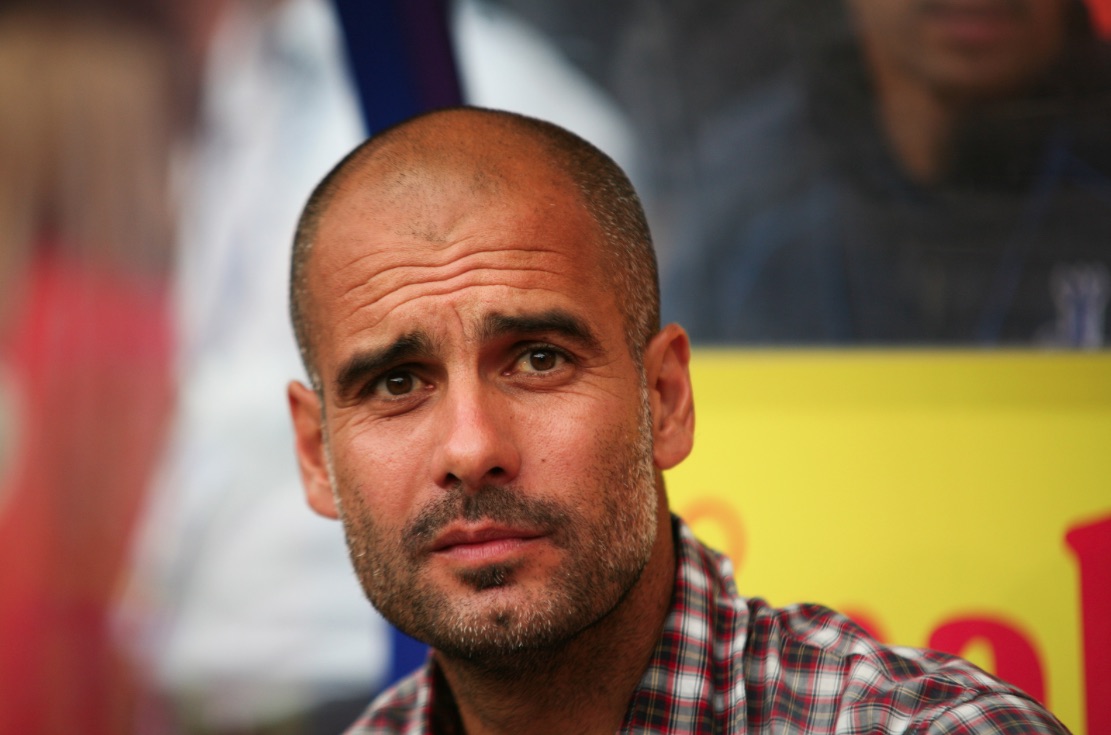 "duke-0525" (CC BY 2.0) by Thomas Rodenbücher
Manchester City
Manchester City have one of the best squads in the Premier League, perhaps even as good as that of Chelsea. After all, a team comprising of Pablo Zabaleta, Raheem Sterling, Ilkay Gundogan, Sergio Aguero, Kevin De Bruyne, David Silva and Fernandinho cannot be taken seriously enough.
The problem is that Pep Guardiola's side have lacked consistency and have often conceded cheap goals. A 4-2 defeat to struggling Leicester City away from home at the King Power Stadium and a 1-1 draw with Middlesbrough at the Etihad Stadium are just two of the results this season which have exposed the Citizens, not to mention last weekend's 4-0 hammering at Everton.
The addition of 19-year-old forward Gabriel Jesus is increasing City's quality in attack, while the Citizens have been linked with Juventus striker Paulo Dybala in the January transfer window. What City need is a stronger defence, with Vincent Kompany unreliable in terms of his defence and Bacary Sagna past his best at 33.
The problem is that Guardiola is not going to find a world-class defender in the January transfer window. However, the former Barcelona and Bayern Munich head coach should still look into the possibility of signing a youngster who would be able to add to the team over the next few months and then grow into a superb footballer.
What City need to do in order to close the gap on leaders Chelsea at the top of the Premier League is be more consistent and play more cohesively at the back. The Citizens are underperforming under Guardiola, just as they did under Manuel Pellegrini during the 2015-16 campaign, and the players have to bear some responsibility. It cannot always be the manager's fault, can it?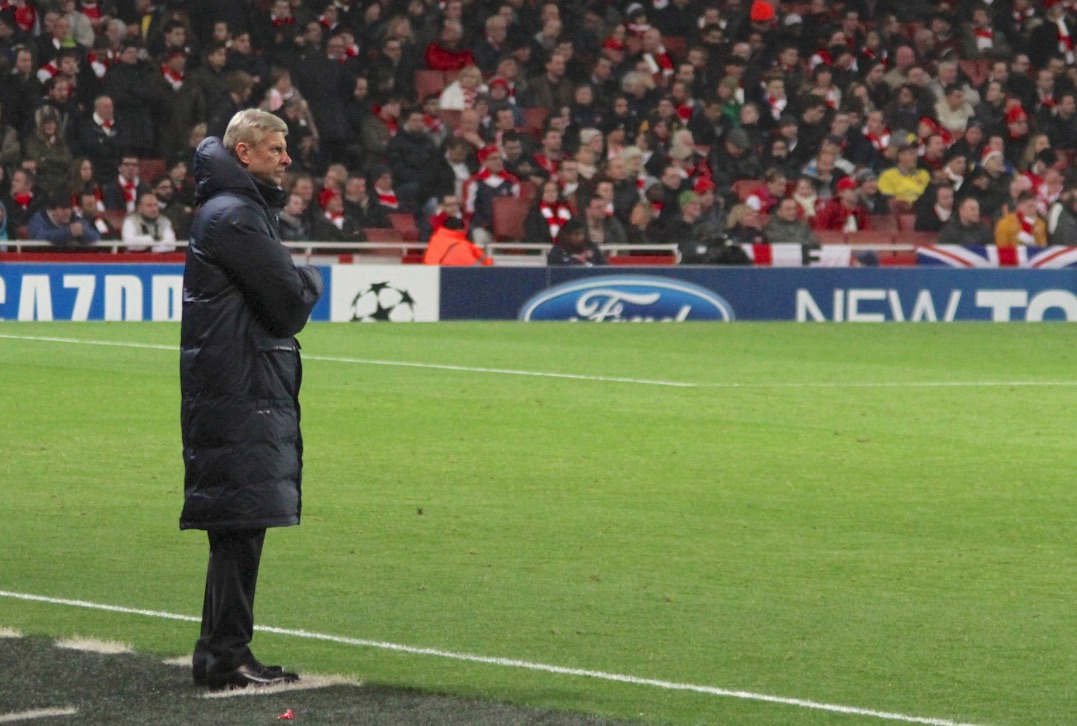 "Arsène Wenger looks on" (CC BY 2.0) by Ronnie Macdonald
Arsenal
Arsenal have not won the Premier League title since 2004, but the Gunners regularly finish in the top four. What are the odds of the Arsene Wenger's side ending in the Champions League places once again?
The Gunners, who finished second behind eventual champions Leicester City last season, are a bit off the pace and one should not be surprised if they fail to break their title barren run. Arsenal do have a team capable of finishing in the top four, but are they good enough to challenge the likes of Chelsea and City for the title?
Arsenal have been linked with Valencia defender Jose Gaya, but is the 21-year-old left-back going to make the North London outfit title contenders? Probably not. Would their chances of winning the title increase if 23-year-old Italy international striker Andrea Belotti is brought in from Torino? Probably, but not by much.
More than making signings in the January transfer window, what Arsenal need is for their best players to step up their game or maintain their good form. Mesut Ozil is much better than the 45 chances he has created this season, while Alexis Sanchez, who has scored 14 goals and created 54 chances, needs to stop showing his frustration on the pitch. Olivier Giroud's form is a positive, with the France international striker having scored six goals in only 13 Premier League matches.
The problem for Arsenal has always been the failure to attract or sign top-quality players like Manchester United, Chelsea and Manchester City have, and it is unlikely that they would be able to add considerable quality to the squad in the middle of the season.
Manchester United
Manchester United were expected to be one of the top contenders for the Premier League title this season, but things have not gone according to plan. The Red Devils have picked up form over recent weeks, but their slow start to the campaign and disappointing results in the opening months mean that they could have to settle for a place in the top four.
Do United need to make signings in the January transfer window? No, they don't. Don't they have enough quality players? Yes, they do. With Juan Mata, Paul Pogba, Phil Jones and Zlatan Ibrahimovic all in great form at the moment, it is hard to see any new signing breaking into the Red Devils' starting lineup.
AS Monaco midfielder Tiemoue Bakayoko has been linked, but he seems to be on United's wishlist for the summer transfer window. Atletico Madrid forward Antoine Griezmann is also a target, again for the 2017-18 campaign.
It would be a surprise if United make a major signing in January. Given the form they are in now and the players they brought in in the summer of 2016, Mourinho's team should be confident of picking up positive results without adding reinforcements.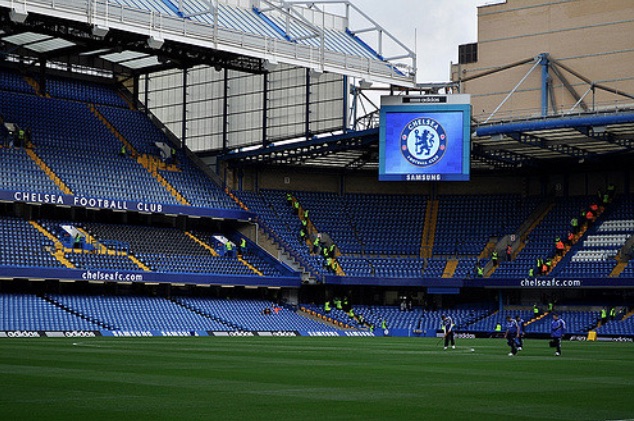 "Big screen inside Stamford Bridge" (CC BY-SA 2.0) by Jason Bagley
End of January, Chelsea should still be favourites
The remarkable consistency that Chelsea have shown so far this season does make them favourites for the Premier League title this season. Even if the London outfit do not make any signings in January, they will still be one of the strongest teams in England, probably the strongest.
However, the rest of the title challengers should not get disheartened and should still remain optimistic of catching the Blues. After all, a couple of defeats for Chelsea could trim the gap between them and the chasing pack. 13/2 odds of Liverpool winning the title and 16/1 odds of City succeeding are not too long at all. Leicester City showed last season that anything can be achieved. What the likes of Liverpool, Manchester City and Tottenham Hotspur need to do is keep the pressure on Chelsea, which they have failed to so far.
Liverpool may not have too many glamorous names in their squad and the future of Daniel Sturridge is up in the air, but in Klopp, they have a manager who is getting the best out of his players. Just take a look at James Milner, who has excelled at left-back this season. A bit more solid at the back, a little less lapse in concentration from the players and the Reds could last the distance.
The January transfer window could be a tricky period for the big clubs and could have an effect on the Premier League title race. What is important is that the teams do not make panic buys and do not try to make too many changes to the team. There is no need for Conte to make changes to his regular Chelsea starting lineup, while Guardiola could do without the tactical mistakes at Manchester City.
The 2016-17 Premier League title race is far from over, and there is likely to be a few more twists and turns. Manchester United in sixth are as much capable of lifting the trophy in May as Tottenham are of ending outside the top four at the end of the season. January signings could be crucial, but they are not going to be the decisive factor in the title race.