It sucks when someone takes a crap photo of you and then posts it online, isn't it?
So, we can all have some sympathy for Harry Kane after Tottenham Hotspur shared this picture of their star striker looking miserable and liked he's just smelled a fart.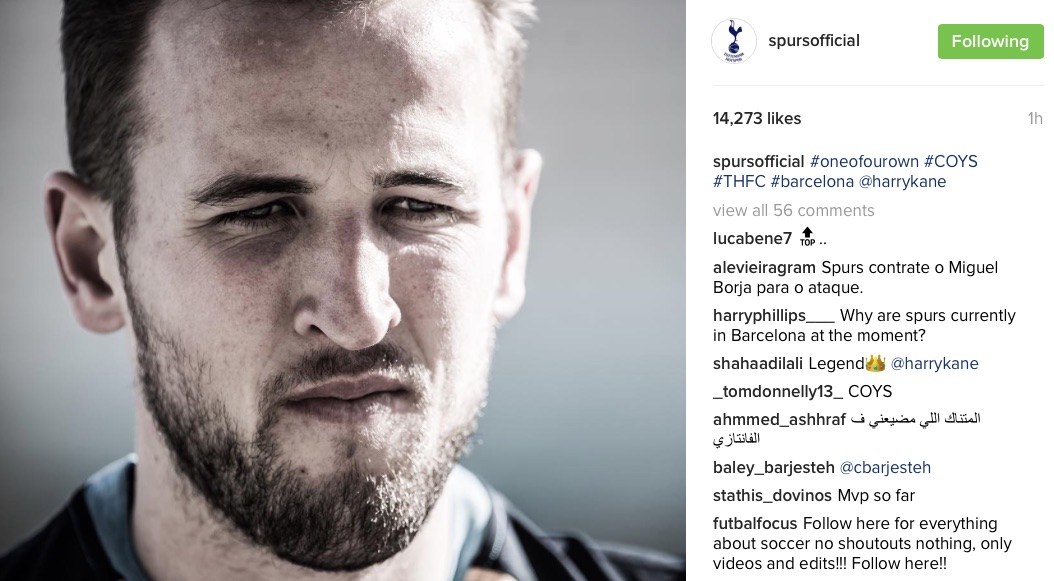 The photo was taken on Tuesday during Tottenham's training camp in Barcelona.
It's probably just unfortunate timing, but surely they could have used a cheery snap?
Kane recently became a father for the first time, so his mind may wander from football more frequently now.
However, it has certainly not had any negative effect on his performances, with Kane scoring three goals in two games since his girlfriend gave birth to a healthy baby girl.
Earlier in the day on Tuesday, Kane's Tottenham teammate Kyle Walker uploaded a much more fun photo, featuring himself, Christian Eriksen, Ben Davies, Eric Dier and Dele Alli enjoying some bikes.