Follow Timothy on Twitter at @

Timotei365
Ahead of their Europa League semi-final against Villarreal last April, Jurgen Klopp declared that he felt a certain trophy-winning feeling at Liverpool.
"I feel there is a power at this club," he said, as quoted by The Guardian. "I felt it when we played Dortmund at Anfield and I saw it in the streets before the game. I believe that there are some clubs who are always more likely to win trophies than other clubs."
It is time to put this proclamation to the test. Ultimately, Liverpool defeated Manchester United, Villarreal and Dortmund on unforgettable nights at home on their way to Basle. The final hurdle against Sevilla in May was one step and one half too many.
In the EFL Cup last year, the progress was less certain. A stuttering two-leg semi-final against Stoke City was just about negotiated after a dramatic penalty shoot-out where Joe Allen was the unlikely spot-kick hero. The final beckoned against a Manchester City side which the Reds had destroyed earlier in the season at the Etihad. But Liverpool didn't really come to the party at Wembley and were fortunate to get to extra-time after Philippe Coutinho equalised with just seven minutes left..
They ultimately lost to City on penalties as Willy Caballero enjoyed his day at the famous stadium The extra shock was to see Liverpool lose a penalty shoot-out. Historically, they never really lose them when it matters, but then Klopp doesn't have a great record at winning knockout trophies.
In order for the 49-year-old to try to improve his ratio of a poor record in major finals – he has lost five out of the last six– then Southampton must first be beaten at Anfield tonight. Barring a miracle comeback by Hull, if they do get through it will be a humdinger against Manchester United on 26 February. Jose Mourinho has a very good record in finals, but that's a point for another day.
If Liverpool repeat their performance of almost a fortnight ago, they will be eliminated. The Reds were totally disjointed at St Mary's, barely offering a flicker of a pulse as the Saints carved out enough chances to take the game by more than a solitary goal. There has been something missing from the engine room in January and it needs to be stoked quickly.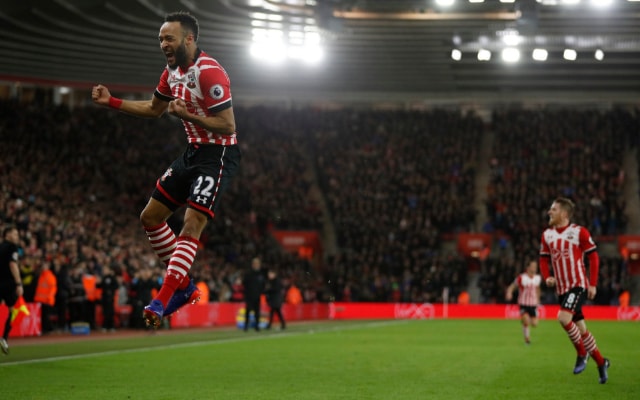 Klopp told The Times after Nathan Redmond's goal had won the first leg: "We will be a different team, a different side, everything." Indeed, on an Anfield night where the crowd are more engaged and the lights, cameras and action mean so much more because of the danger of going out, Liverpool will surely be re-energised after the lax display against Swansea on Saturday.
However, with the Premier League almost out of reach as Chelsea sit 10 points clear, there will be even more of a light shone on this match. Liverpool exist to win trophies, but they have not been winning them in the last decade. Since Steven Gerrard pulled the Reds out of the fire in 2006 with his Roy of the Rovers effort against West Ham, they have only gathered a solitary piece of silverware in the form of a League Cup victory over Championship side Cardiff City in 2012. On penalties, of course.
Very recent history shows that Liverpool do tend to come up short when the pressure is on at the business end of a tournament. There have been those dual defeats in Klopp's first year, plus the FA Cup loss against Chelsea in 2012 when the Reds went on vacation for an hour of the game before throwing Andy Carroll on. There was a last-four defeat in the Capital One Cup to Chelsea again in 2015 and a totally humbling loss to Aston Villa in the FA Cup semi the same year which was a dreadful non-performance on the big stage. The chances keep coming though.
"Only silly idiots stay on the floor and wait for the next defeat. You have to strike back", Klopp told Goal.com after last February's reverse against City. The manager has urged the players to enjoy the challenges and backs this up with practical but passionate talk.
Ahead of tonight, Klopp was quoted by The Guardian as saying: "You cannot just give up on a season when it still holds so many possibilities. We are still close enough to fight for nearly everything. Is anyone really saying that if we cannot be champions we cannot enjoy the season?" If this call to arms cannot recharge Liverpool's battery pack then nothing can.
Tonight will be key in evaluating the tone of where Liverpool's ambitions lie for the rest of the season. Klopp is not afraid to lose another final. He just has to ensure his team are in it.