Arsenal have seen their Premier League title hopes go up in smoke over the last seven days, sparking further outrage and disappointment amongst supporters.
Back-to-back defeats to Watford and league leaders Chelsea have ended their hopes for another year, and it has led to inquests over what has gone wrong and whether this is the final straw for Arsene Wenger.
The French tactician deserves a slice of the blame no doubt, but his players must also take responsibility for the last two games as they have fallen way short of their high standards.
As per the graphic below though from The Times, it shows that there is trend developing over the last nine games that the Gunners are being outrun by their opponents.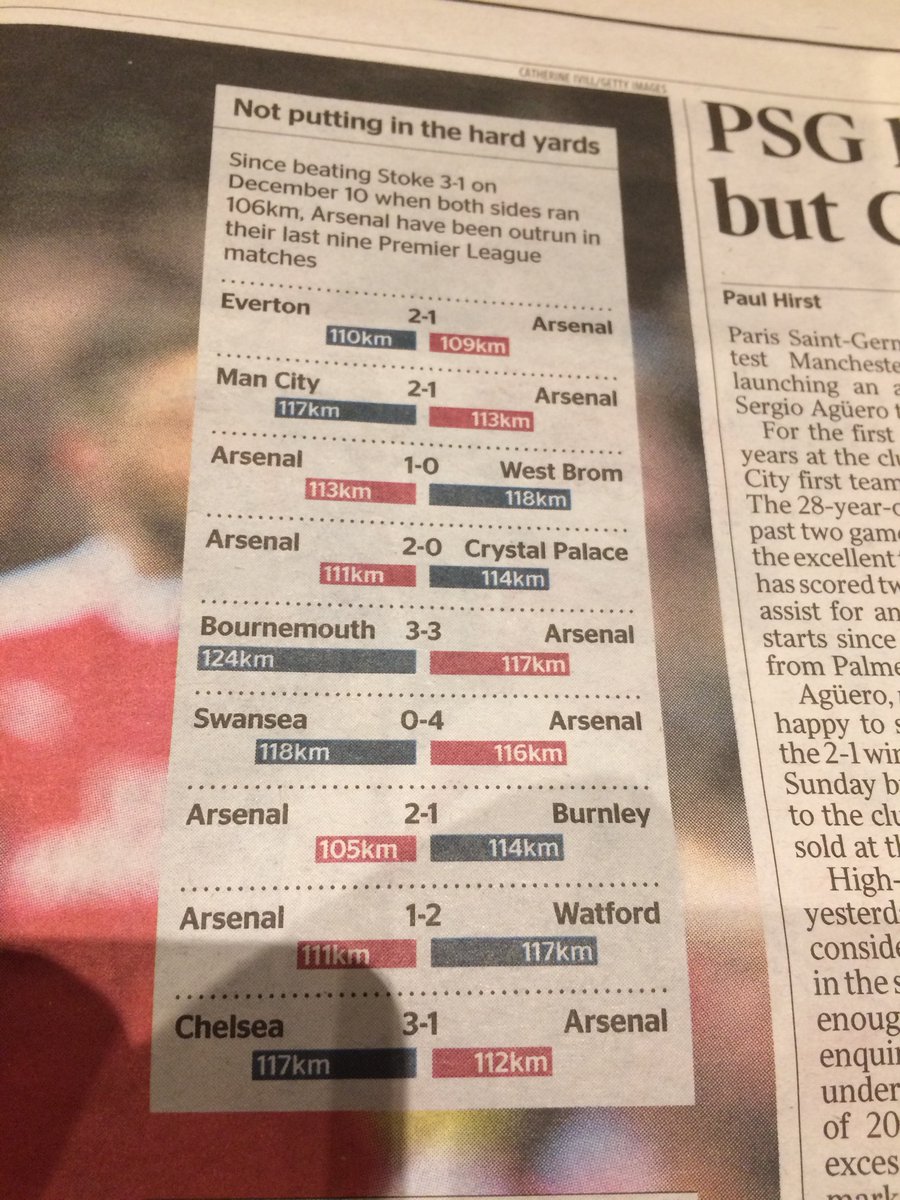 The distance covered in a game obviously doesn't win it for you, but does this suggest that the Arsenal players haven't got it in their legs to sustain pressure on the opposition and thus leave themselves open to disappointment?
Or is this an indication of Wenger's tactics and what he's asking from his players which has ultimately failed to work too?
Either way, you can also argue that even though they were outrun by West Bromwich Albion, Crystal Palace, Swansea City and Burnley, they've still managed to claim victories.
Nevertheless, combine it with criticism that there isn't enough energy, pace and commitment from the players, and the dots can start to be joined up, particularly in games against their direct rivals and home games that they should be setting the tone in and getting about their opponents.
Arsenal face Hull City this weekend, and while their Premier League title hopes may be gone now, they have to regroup and bounce back quickly otherwise not only will the supporters start to turn again, but their hopes of finishing in the top four could be under threat before long too.