Earlier this week Paul Merson – who, let's face it, has been wrong before – said that Alexis Sanchez was the only Arsenal player who would get into Mauricio Pochettino's Tottenham Hotspur team.
Merson told Sky Sports: "I don't know where they would be [without Alexis Sanchez].
"He's their one player. I was talking to someone the other day and I said that if you put Tottenham's best 11 that they can get on the football pitch and put Arsenal best 11 next to it, Sanchez is the only player that gets in [to the Spurs team]."
This got us thinking and we felt compelled to put together our own Arsenal and Tottenham combined XI.
Here it is:
GK: Hugo Lloris
Arsenal stopper Petr Cech is a Premier League legend and at his peak he was probably better than Lloris is now. He's well past that peak now though and Lloris is just hitting his.
RB: Kyle Walker
Arsenal fans may well be screaming at their screen as we overlook their beloved Hector Bellerin, but his omission in favour of Walker is easy to justify.
Walker is stronger than Bellerin, more defensively sound and has three more Premier League assists to his name this season.
LB: Danny Rose
Rose is the best left-back in England, not just North London.
CB: Toby Alderweield and Jan Vertonghen
Spurs have the best defence in England. They have conceded 12 fewer goals than Arsenal and kept three more clean sheets.
Alderweield and Vertonghen have both been key in keeping Tottenham so tight.
When together, there is no better centre-back partnership in the Premier League, but both are experienced enough to cope without one another, as we have seen this season, with Eric Dier filling in for either Belgian during separate injury spells.
Dier can probably count himself unlucky to miss out on a place in this combined XI, such has been his importance to Spurs. However, the fact he is so versatile – plays in defence or midfield and therefore never really nails down one position – ultimately counts against him.
Laurent Koscielny is Arsenal's best defender and indeed a fine centre-back, but there's no way he'd break up the Belgian bond between Alderweield and Vertonghen.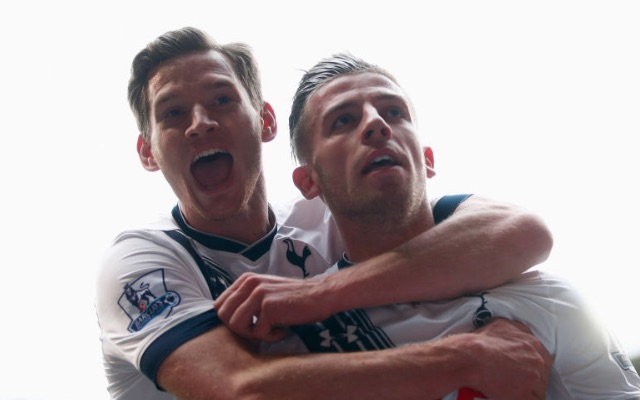 CM: Victor Wanyama and Mousa Dembele
Central midfield has been a problem position for Arsenal for many years. Gunners boss Arsene Wenger has never really managed to replace Patrick Vieira with a similarly successful destroyer.
Francis Coquelin is hard-working, just not good enough, while Granit Xhaka is the wrong side of reckless.
Conversely, Spurs summer signing Wanyama appears to have conquered his discipliary demons which saw him regularly sent off at Southampton and has formed an incredibly powerful partnership with Dembele in the centre of the park at White Hart Lane.
Wanyama is the designated ball-winner, while Dembele drives the side on. Their only problem is they don't score enough goals. That said, Wanyama has netted more than Coquelin, Xhaka and Aaron Ramsey combined in the Prem this season.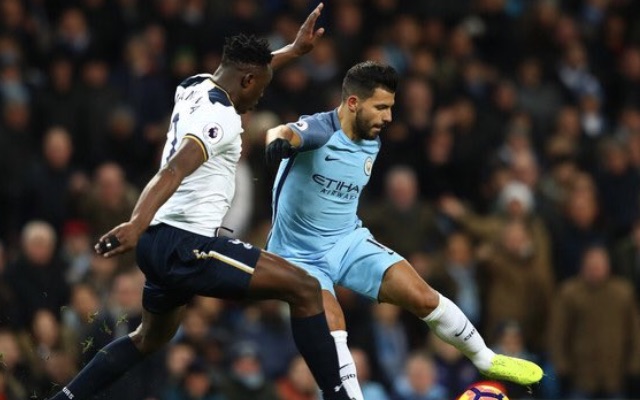 AM: Dele Alli, Mesut Ozil and Alexis Sanchez
Merson's man, Alexis walks into the team, leaving Heung-Min Son on the virtual bench.
Dele Alli, January's Premier League Player of the Month, is also a pick that nobody can dispute, having scored 11 goals this season.
And, despite Merson snubbing him, we feel Mesut Ozil is too good to miss out. The German playmaker is very similar to Tottenham's Christian Eriksen. Both men run a lot without tackling all that often, while both also frustrate as much as they thrill.
However, Ozil's top level is probably higher than Eriksen's. The former Real Madrid star just needs better players around him.
ST: Harry Kane
Kane won the Golden Boot last season with 25 goals and, even after missing five games through injury, he is on course to record a similar tally this term.
What Arsenal would give for Kane's guarantee of goals.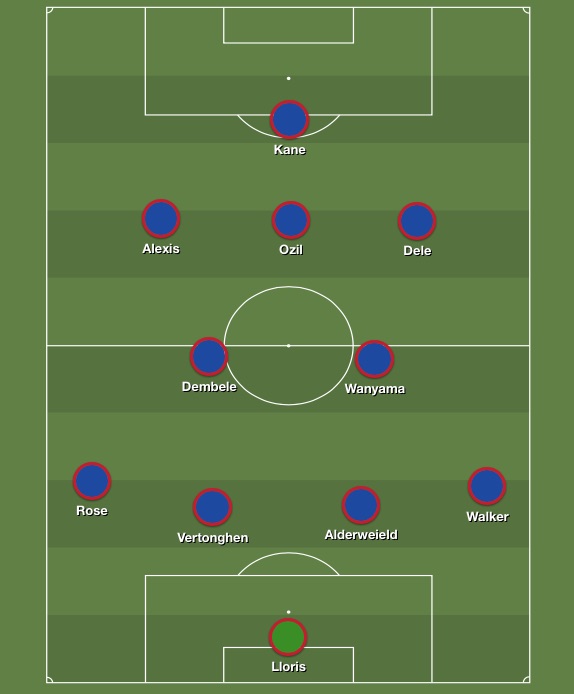 So, that's CaughtOffside's Arsenal and Tottenham combined XI. Let us know what you think.