Arsenal kept Bayern Munich out for just 11 minutes before Arjen Robben fired home spectacularly to give the German side the lead in Wednesday night's Champions League last-16 clash.
Here is Robben's beauty. The one thing you never ever do is show him inside: https://t.co/lVmEEoubkc

— Gary Lineker (@GaryLineker) February 15, 2017
Robben's goal was superb as he bent the ball into the top bins from outside the penalty area.
But it was no freak goal. This is what Robben does.
Arsenal should have applied more pressure – Francis Coquelin particularly.
Coquelin is tactically reckless and, interestingly, Arsenal fans were predicting than he'd let them down minutes before he did.
These tweets were all posted inside the first five minutes of the match, as Gooners moved to make Coquelin a scapegoat for their inevitable exit from Europe.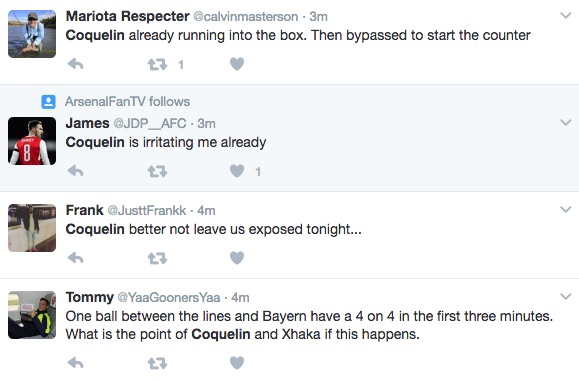 Arsenal have not been beyond this stage of the Champions League since 2010.
Coquelin is making his fifth UCL start of the season tonight.