Arsenal forward Alexis Sanchez has seemingly been given the weekend off as he was pictured flying out of Heathrow alone on Thursday morning.
According to The Sun, the Chilean international arrived back in London with the rest of the squad on Wednesday night but was immediately back on his travels again the following day.
It comes after Arsenal's embarrassing 5-1 defeat at Bayern Munich, which leaves their hopes of winning a major piece of silverware in tatters again this season.
As expected, he didn't look particularly cheerful as he was also seen slumped and crouching on the pitch after the fifth goal went in, with Gunners fans reading a lot into his body language and suggesting that perhaps he's finally had enough.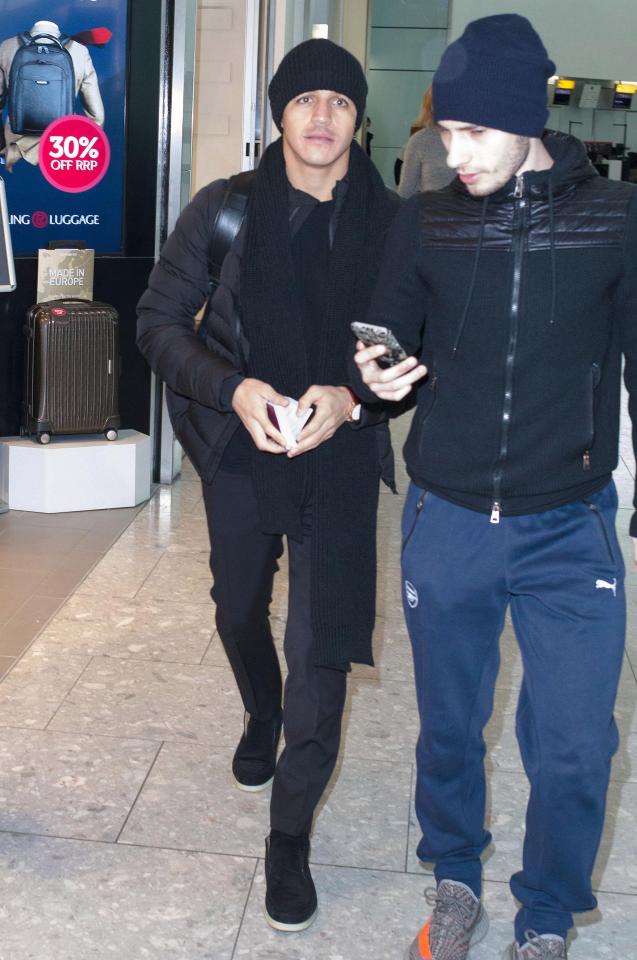 It certainly seems as though the fans have had enough though as it's believed that thousands of tickets have become available for the second leg with Bayern at the Emirates.
Reports claim that the game was a sell-out prior to kick off on Wednesday night in Bavaria, but since, disgruntled supporters have offered their tickets up for sale.
What started off as a sell out now has tickets available in various blocks, and while some will protest with banners and the like, it appears as though others will decide to stay away and spare themselves the stress of having to watch another possible horror show.
It really is a rough time to be an Arsenal supporter right now, and time will tell whether or not there will be any short-term relief for them in the form of an announcement on Arsene Wenger's future or otherwise.