Follow Tim on Twitter @Timotei365.
During the 15-day break between the impressive defeat of Spurs at Anfield and Liverpool's abject performance at Leicester on Monday night, Jurgen Klopp took his charges to La Manga for a training camp.
Klopp's assertion is always positive when there are no cup competitions to prepare for. "We will use the time", he told the club's official website after the 3-1 defeat in the Europa League Final last May guaranteed no European football this term.
In Spain, Klopp used an FA Cup draw system to put players in twin rooms so that they could get to know each other better. Maybe Simon Mignolet spending four nights with defender Conor Masterson in a five-star hotel will have a direct effect in due course. It could be that Sheyi Ojo whispered subliminal messages to Jordan Henderson in the dead of night to try and get a first-team place to solve Liverpool's lack of energy. We can only wonder if Loris Karius and Roberto Firmino swapped hairstyling magazines…
"Everything was perfectly organised", said Jurgen, per the Liverpool Echo. That may well be the case, but what exactly were the benefits of such togetherness and newly formed partnerships when reality bit on a Midlands night? La Manga is now mangled wreckage as far as Liverpool supporters are concerned.
Philippe Coutinho recently mentioned that the coach demands a lot but explained to LiverpoolFC.com that "he lets us do what we want. No one feels pressure to determine who will make decisions and who will defend. Everyone works together."
Well, with all due respect to the newly crowned Samba Gold winner, it looked a little bit like everybody was doing what they wanted yesterday at the King Power Stadium. Klopp gave the impression that it wasn't as if his squad were unaware of the mood they could possibly face in the wake of Claudio Ranieri's exit. But as soon as Jamie Vardy thudded into Sadie Mane in the first minute without a caution, it was clear Liverpool simply did not fancy it.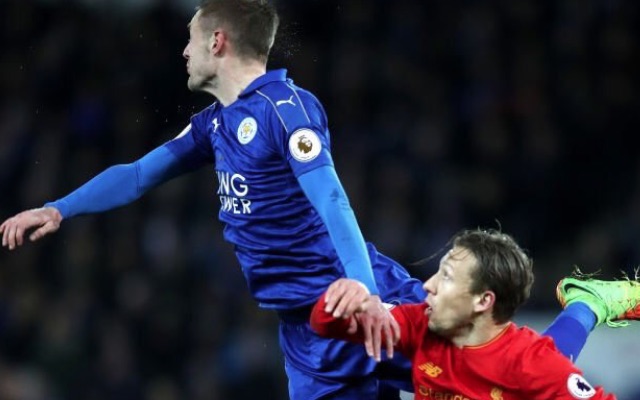 The stubborn decision-making in selection is confusing. Lucas Leiva as a centre-back was an emergency measure that worked against Manchester City in last season EFL Cup Final, but surely not something to be relied upon when one of Joel Matip or Dejan Lovren is unavailable. It was Lucas who passed the 'go and score, Jamie' ball to Leicester's no.9 to give the Foxes hope in the corresponding match at Anfield in September.
The Brazilian was equally generous this time in a foot race that was a bit like putting an aged middle distance runner against a 100 metre sprinter. If Klopp was expecting the Leicester of last season, as he said in his post-match comments, then why the high line that invited Vardy to rediscover the joys of the onion bag? Just moments before the opening goal, Liverpool had been given a warning that they did not heed.
For Reds fans used to the distress of poor league form, there was always the prospect of the emollient of a trophy to soothe the increasing frustration. So far, Klopp has presided over two cup final defeats where the side didn't turn up for three of the four 45 minute periods, and one atrocious semi-final loss to Southampton in the EFL Cup where they were outplayed over two legs.
A number of embarrassments and mini-embarrassments, such as the 2-2 draw against Exeter City in the FA Cup last season, a painstaking couple of games against Plymouth in the 2017 version and a highly-damaging 2-1 home defeat by Wolverhampton Wanderers show a certain complacency towards knockout trophies. The German says he is "the unluckiest manager" in finals. His record of one from six is poor. So where is the silverware coming from?
Technically, Liverpool should be ready for the fight of a Champions League place with seven days rest in two thirds of the matches that are now left. In actual fact, they may well suffer from the heavy psychological damage of not only falling out of the race for the title and now being a 50/50 shot for fourth place, but also any sense of security and stability. In the past 12 matches, they have won two, drawn four, lost six and scored under a goal a game while conceding 16. It's ugly.
It was Dietmar Hamann, a fellow compatriot, who urged a bit of caution recently in respect of the former Dortmund coach's worth recently, telling The Times: "In England, it can be ok to fail, in Germany it never is. I like Klopp, but they lost two finals last season, so I'd be careful. I wouldn't have given him a six-year contract. That's absolute madness."
If it's not quite madness, it is certainly generous. Take away the German Super Cups Klopp has won (the Teutonic equivalent of a Community Shield) and the fact is that going into 2018, the 49-year-old will not have won a major trophy for six years. Not many people seem to mention that.
He is quite happily bracketed in the super coach set, but whereas Jose is busy shining his 23rd trophy, Pep is hoping for number 22 and Conte seems certain to land his fourth domestic title in the last six years, Klopp is looking heavy-legged on three.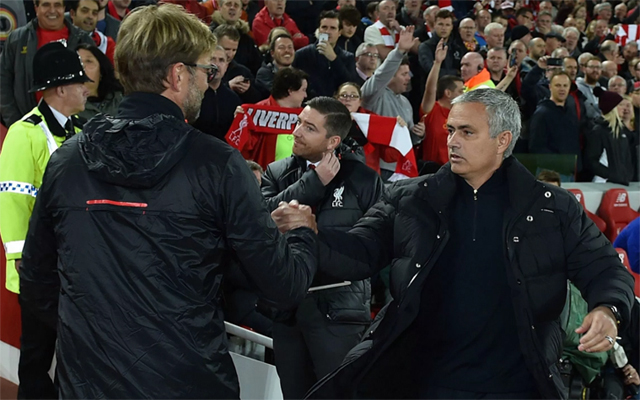 Nobody sensible enough to admire his motivational techniques and nous against the top sides are crazy enough to suggest that his best days are behind him. But when gegenpressing is bypassed, what can Liverpool offer? They are on course to concede 50 goals in a season again. There is no solid goalkeeper behind the mix and match mayhem of midfielders as defenders. The "real" midfield still does not contribute enough goals or robustness. As a striker, Daniel Sturridge is essentially redundant and Roberto Firmino and Coutinho are simply not cooking from the same recipe anymore.
The last time Klopp took his players on a bonding session was after the 4-3 defeat at Bournemouth in early December when they went to watch Barca against Borussia Monchengladbach. Klopp believed that escaping the freezing temperatures on Merseyside would benefit his players before the clash with West Ham. It didn't. A catalogue of errors and a lack of real focus led to a 2-2 draw on their return from the Nou Camp.
Perhaps it is time to stop going to Spain.
In Klopp's kingdom, unity is a key buzzword. But if that tightness in the squad doesn't fill the holes on the actual pitch, it might be worth reconsidering the pressing matter of results.
"Ambition and winning are at the heart of what we want to bring to Liverpool and we believe this change gives us the best opportunity to deliver it," owner John Henry said, via BBC Sport, when the club sacked Brendan Rodgers in October 2015
Klopp's points total after 56 games in the league is identical to Rodgers. Just saying…