BBC pundit Garth Crooks has selected his Premier League team of the week, and as ever, he's earned himself some grief on Twitter from supporters.
It was another busy weekend in the English top flight, although leaders Chelsea have yet to play as they take on West Ham United on Monday night hoping to restore their healthy lead over their title rivals.
Nevertheless, Crooks has ploughed on with his choices, with Artur Boruc getting the nod between the posts after helping Bournemouth to a draw at Manchester United.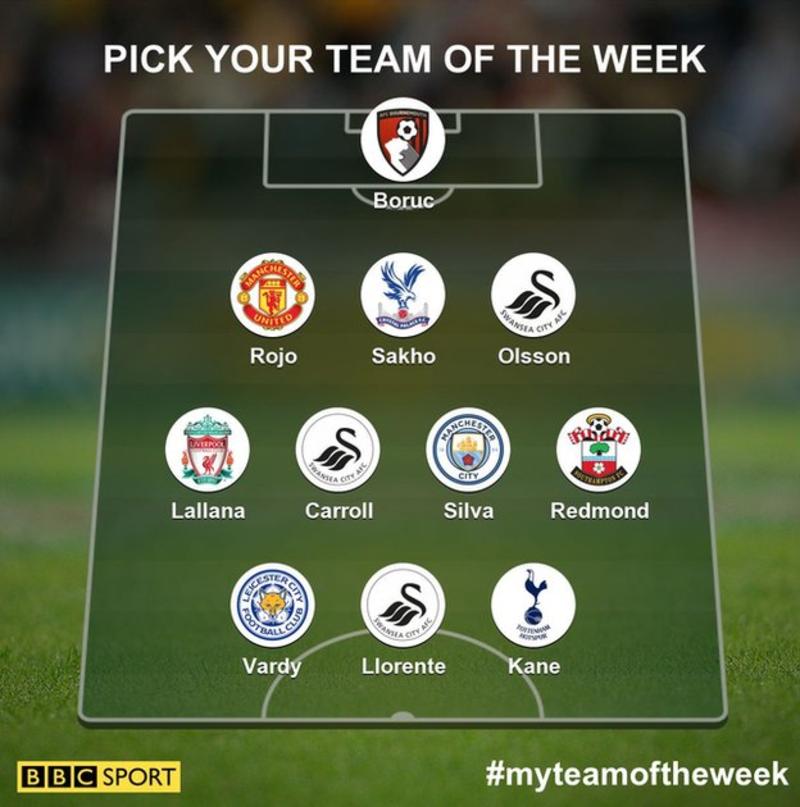 The back three consists of Marcos Rojo, Mamadou Sakho and Martin Olsson, while Adam Lallana, Tom Carroll, David Silva and Nathan Redmond make up the midfield.
Carroll is starting to look like a real bargain buy for Swansea. If bargains are your thing then Priceminister might be worth a closer look.
That's generally no real surprise given Swansea picked up another impressive win to move further away from the relegation battle with a 3-2 victory over Burnley. Elsewhere, Crystal Palace secured a huge result with a win at West Brom and having kept a clean sheet, Sakho deserves credit for his role in that while Manchester City and Southampton picked up three points with wins at Sunderland and Watford respectively.
The big game of the weekend was of course Liverpool vs Arsenal, and it's here where things start to get a little tricky for Garth. Lallana is in the team, but fans have been left baffled by Sadio Mane not getting a spot in it.
Further, others questioned why Rojo had done to really deserve a place in the team, while others questioned the assertion that Jamie Vardy had done enough to turn things around and deserve his place in the England squad.
Harry Kane's inclusion is about the only thing that many had no issue with as he continued his stunning form at the week in his side's win over Everton, but ultimately it's another week of opinions flying around and plenty disagreeing with Crooks' choices.
@BBCSport No Mane???!!! U pissed?? ???

— Zokko (@Zoco1234) March 5, 2017
@BBCSport no Mane??

— Andrew Kelly (@Andrew89Kelly) March 6, 2017
@BBCSport yes Garth, definitely Tom Carroll over Mane & Firmino. Definitely. You and Merson take some beating.

— GeorgeDoors (@stardorman) March 6, 2017
@BBCSport ha ha! Yep made me laugh seeing Rojo in there! ???

— Maria Lester (@mazlester) March 6, 2017
@BBCSport Rojo? He played in defence for 45 mins against 10 men. He did fuck all. Garth Crooks is a fraud.

— Kevin (@KevOrf_5) March 5, 2017
@BBCSport Vardy for England? With just two goals in 2017? I'm more amazed you pay Garth for this!

— Kev (@kevunt7) March 6, 2017