The Arsenal youth team has produced some fine players down the years.
So what is their secret? Strict diet and clean living perhaps?
That certainly doesn't match up with an anecdote told this week by former Gunners goalkeeper Graham Stack.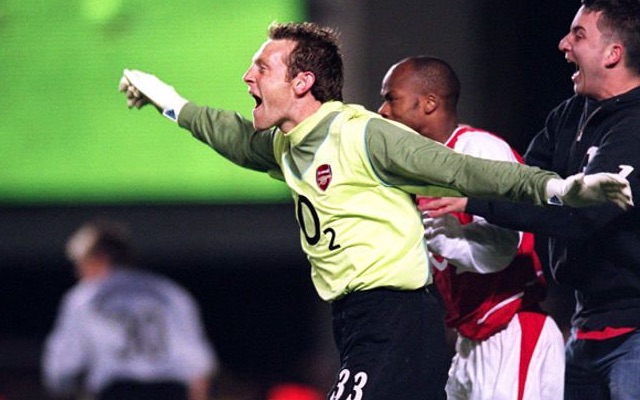 Banter merchant Stack, who we heard last week was prone to urinating on his teammates during his time in North London, told the Magic Sponge how he and a few fellow young Gunners went to Ibiza in the late 90s.
Stack and co were not on the mega money we often associate with young footballers at a Premier League club.
Therefore, they decide to jump taxis and go "minesweeping" – picking up and downing unattended drinks – in nightclubs.
Speaking to former footballer Jimmy Bullard and comedians Rob Beckett and Ian Smith, Stack said: "I remember being in Es Paradis when I was 17 with a vest on and a big [cigar].
"We were only on £50 a week, but we were racing round the island on mopeds causing havoc.
"We think we are doing great because we're at Arsenal as 17 year old kids, but we jumped a couple of cabs over there, because we didn't have no money!
"Trying to get into these super clubs that were £20 or £30 to get in. But we just didn't have the money.
"And we were mine sweeping as well. Can you imagine mine sweeping in Ibiza?! Can you imagine what we'd have been picking up…"
Stack left Arsenal in 2006, but he's still in the game.
After leaving Indian Super League side Kerala Blasters last year, he is now at Eastleigh.