Jermaine Defoe's four year exile from the England team was ended yesterday, as Gareth Southgate recalled the Sunderland striker in his squad to face Germany and Lithuania. The 34-year-old is the second highest scoring Englishman in the Premier League this season, having netted 14 goals despite his side spending almost the whole season in the relegation zone.
If his rich vein of goalscoring form was to continue in the Premier League next season, he could give Southgate something to think about ahead of the World Cup in Russia.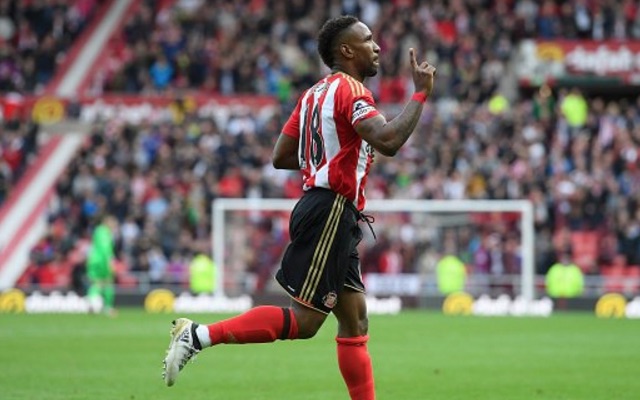 And, despite being 35 by then, Defoe would look a mere whippersnapper compared to these ten golden oldies, who swapped their wide-fit slippers for Copa Mundial's to become the ten oldest players to ever feature at a FIFA World Cup
10. Joseph Antoine Bell – Aged 39 years, 8 months, 16 days
Joseph Antoine Bell made it third time lucky in 1994, having previously been selected in squads for both the 1982 and 1990 World Cups without playing a single game. He played two matches at the 1994 tournament in the USA and probably wished he hadn't, as his team got battered 6-1 by Russia in their final group stage match and went home with just one point.
There wasn't even a happy ending for Bell, as after Cameroon's elimination from the 1994 World Cup, angry fans set fire to his house.
9. Angel Labruna – Aged 39 years, 8 months, 18 days
Angel Labruna took his place in the top ten way back in 1958, as his Argentina side got beaten 6-1 in their final group stage match against Czechoslovakia and failed to make it to the knock-out stage.
Labruna was somewhat of an early day Lionel Messi. A prolific scorer who notched 293 goals in his 20 years at River Plate and a man who remains the second top scorer in Argentine first division history, some 56 years after he retired.
8. David James – Aged 39 years, 10 months, 26 days
England fans look away now, as David James entered the top ten on that infamous afternoon in Bloemfontein, when Frank Lampard scored the goal that wasn't. It was a bad afternoon for most of the team but James had it especially bad, conceding four goals on what turned out to be his last ever appearance for England.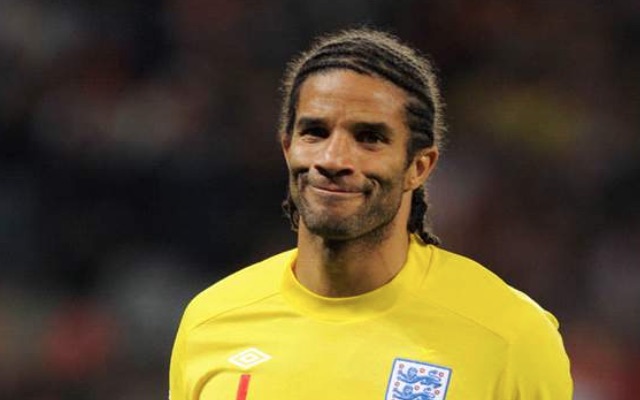 7. Jim Leighton – Aged 39 years, 10 months, 30 days
Most famous for being dropped by Sir Alex Ferguson for the 1990 FA Cup final replay against Crystal Palace, Jim Leighton entered the World Cup record book playing for Scotland in 1998. He started all three of Scotland's group stage matches and set the record in their final fixture against Morocco. It wasn't a good day for him or Scotland though, as they lost 3-0 and came bottom of their group.
6. Ali Boumnijel – Aged 40 years, 2 months
Goalkeeper Ali Boumnijel may not be a household name in English football but he entered the record books at the 2006 World Cup, when Tunisia lost 1-0 to Ukraine in their final group match and were subsequently knocked out.
Boumnijel played at three World Cups and was Tunisia's number one when they won the African Cup of Nations in 2004.
5. Dino Zoff – Aged 40 years, 4 months
Dino Zoff entered the record books when he captained Italy to glory in the 1982 World Cup final, as his side beat West Germany in front of 90,000 people at the Bernabeu in Madrid.
Zoff played 112 times for Italy and spent the whole of his domestic career in his homeland, including playing over 300 times for Juventus
4. Peter Shilton – Aged 40 years, 9 months
Italia '90 is a fond memory for many England fans and frankly the closest we've ever come to replicating the heroics of 1966. A penalty shoot-out defeat in the semi-final against West Germany meant that Peter Shilton's final game for England was the third place play-off against hosts Italy.
It wasn't to be a fond fairwell for England's record appearance maker though, as England fell to a 2-1 defeat. Claiming fourth place in the hall of golden oldies must be some consolation though? No? Oh…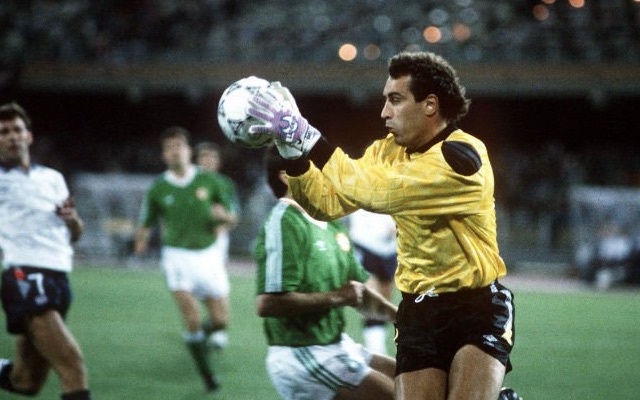 3. Pat Jennings – Aged 41
Pat Jennings' 41st birthday was one of mixed emotions. On one hand, he became the third oldest player ever to appear at a World Cup. On the other, his Northern Ireland side lost a must win game against Brazil 3-0 and missed out on progressing from the group stage of the 1986 World Cup.
2. Roger Milla – Aged 42
Roger Milla, aka the king of goal celebrations, set two records against Russia at the 1994 World Cup, becoming both the oldest player to feature in a World Cup, which stood for 20 years, and the oldest player ever to score at a world cup, scoring a consolation goal as Cameroon were beaten 6-1 by Russia.
He remains both the oldest outfield player to feature in a World Cup match and the oldest player to score in one. Legend.
1.Faryd Mondragon – Aged 43
Columbia proved there is a place for sentiment in football at the 2014 World Cup in Brazil, when they brought on Faryd Mondragon for David Ospina late on in their group stage match against Japan, purely to let the veteran goalkeeper break Milla's record.
Mondragon played 51 times for his country and played for a range of clubs, including Galatasary and FC Koln.