BBC pundit Garth Crooks is back at it with his Premier League team of the week, and while Man Utd fans will be content, Liverpool fans were not.
One man who gets in the XI with no debate is West Brom defender Craig Dawson as he bagged himself a brace in the 3-1 win over Arsenal on Saturday.
Kasper Schmeichel was in great form as Leicester City won again while Gary Cahill secured all three points for Chelsea at Stoke City and John Stones played well in Manchester City's draw with Liverpool.
However, here's where things get interesting. Antonio Valencia is selected but has been placed in midfield despite playing at right-back all season, while Sadio Mane makes the cut and is credited with winning Liverpool's penalty vs City when in actual fact it was Roberto Firmino. Easy mistake to make Garth, and it hasn't gone unnoticed as seen in the tweets below.
Jesse Lingard, who scored a sublime goal, gets in and joins Romelu Lukaku and Mane up front with some supporters moaning about Crooks' suggestion that the Belgian international could be heading to Liverpool ahead of next season to link up with Mane.
David Silva, Christian Eriksen and Allan Nyom complete the line-up, but as always, Crooks has done a great job of sparking debate and criticism with many questioning how he's still at the BBC. A bit harsh as he still brings a lot to the table, but there are always some questionable decisions too…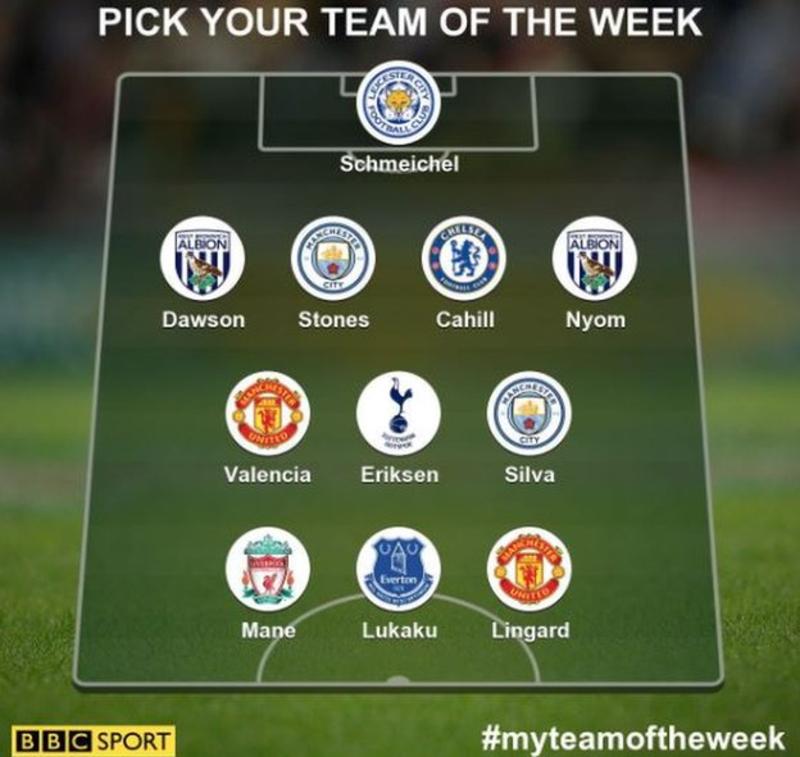 @BBCSport but Garry Cahill gave away a penalty………5 teams kept clean sheets…and yet not one player is in the back 4….weird

— Richard Whiddington (@EnglishBlase) March 20, 2017
@BBCSport How do you employ this guy? Firmino was fouled for the penalty. Not Mane. Jesus Christ ?

— Mikel Stevens (@MikeyyyyStevens) March 20, 2017
@BBCSport apparently mane won our penalty, it was Firmino.

— DECL?N (@Declancarr96) March 19, 2017
@BBCSport the man is an idiot how do you employ! His comment about Lukaku joining Mane at liverpool is absolutely embarrassing

— Rob Cummerson (@bobby_efc) March 19, 2017
@BBCSport love the 3 para on valencia's 90+3 tap in, drivel. And eh Firmino was fouled for Liverpool penalty!

— Derek Tinsley (@DEL_B0Y) March 20, 2017
@BBCSport Mane? Valencia CM?

— TW (@Walker_Tom99) March 19, 2017
@BBCSport LCFC-Flirt with Champ. Lge? Bloody cheek. We've done a bit more than flirt Garth, we've F****ed it good and proper

— Tony Freestone (@TonyFreestone1) March 20, 2017