By Connor Tibble – follow on Twitter @Futbol_Connor
The recent Champions League ties between Manchester City and Monaco brought the world to the attention of Monaco's young star striker Kylian Mbappe. The 18-year-old scored in each of the ties against Pep Guardiola's men and showcased his incredible talent against one of England's best teams.
For months Antoine Griezmann has been talked up as Manchester United's main attacking target this summer, but in fact they should be going all out to sign Mbappe instead.
This has been the breakthrough season for Mbappe, bursting onto the scene as part of Leonardo Jardim's free-scoring Monaco team. So far the youngster has scored 19 goals across all competitions for Monaco in 32 games. For a player so young his goal scoring record is rather sensational. Compare that to the record of Antoine Griezmann, who has scored 22 goals in 40 appearances for Atletico Madrid this season. For a player at the age of 18 it has to be said that the record of Mbappe this season is more impressive than that of Griezmann.
At the age of 18 Mbappe is eight years younger than Griezmann and has his entire career ahead of him. Manchester United are in desperate need for a successor to Zlatan Ibrahimovic whether he remains at the club next season or not. It does look likely that Ibrahimovic will remain at the club next season which makes a move for Mbappe even better for the player and the club.
From Jose Mourinho's point of view it will be easier to accommodate Mbappe in the squad than it would be Griezmann as Griezmann will want to play every game but so will Zlatan Ibrahimovic. Finding a place for Griezmann could prove a problem given the likes of Juan Mata, Anthony Martial and Henrik Mkhiytaryan are at the club as well as Ibrahimovic. On the other hand, Kylian Mbappe is young and can be eased into the team while learning from Ibrahimovic which will benefit the youngster massively. Rotation of the team would give Mbappe game time upfront and not rush the youngster into the spotlight too early in his United career.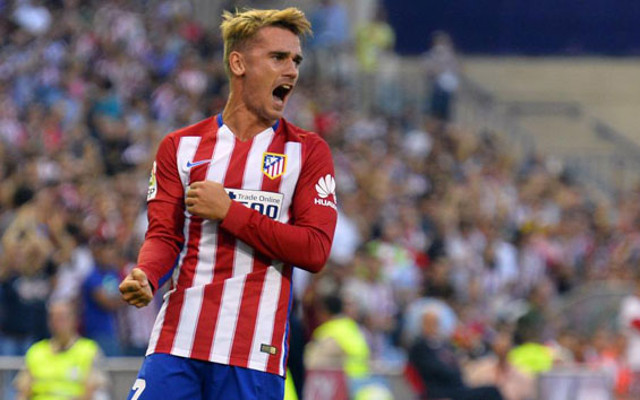 It is very well known that Antoine Griezmann has a release clause of around 80 million in his contract. To buy him that clause would need to be activated, not a problem for a club as rich as Manchester United. However to purchase Mbappe you feel perhaps the price would be lower than Griezmann's release clause, given that Monaco are known for selling their best players for the right price as they did with Anthony Martial.
Money is no object for Manchester United but surly a big sum of money would be better invested in Kylian Mbappe who could be at the club for the rest of his career rather than the 26 year old Griezmann. It should also be highlighted that at 18 we have only seen a small percentage of what Mbappe could be. With experience and the right coaching he could become anything, potentially one of the worlds very best in a few year's time. Surly Mbappe is the better investment?
In recent weeks Griezmann has said numerous times that he wants to remain at Atletico Madrid. He has stated that he is happy in Spain because it is 'sunny' and he has to take his private life into consideration as well as football. He even went as far to say 'I don't want to leave Atletico to go to Paris, China, United States, Russia or anywhere else'. Manchester United would appear to be chasing a lost cause based on what Griezmann has been saying.
Rather than getting involved in yet another drawn out transfer saga Manchester United should focus their attentions on a player who would jump at the move to Old Trafford. A player who could serve the club for over 10 years, a player who could become one of the very best in the world, a player who fits the Manchester United philosophy and it exactly what is needed upfront at the club.