Arsenal star Alexis Sanchez was subbed off in Saturday's 3-1 defeat to West Bromwich Albion, after which Gunners manager Arsene Wenger told the Daily Mail that the player's ankle was in a "terrible state".
Despite this, Alexis went off to South America to join up with the Chile national team.
Alexis was pictured at Chile training this morning, wearing nothing but a pair of shorts and some strapping on his ankle.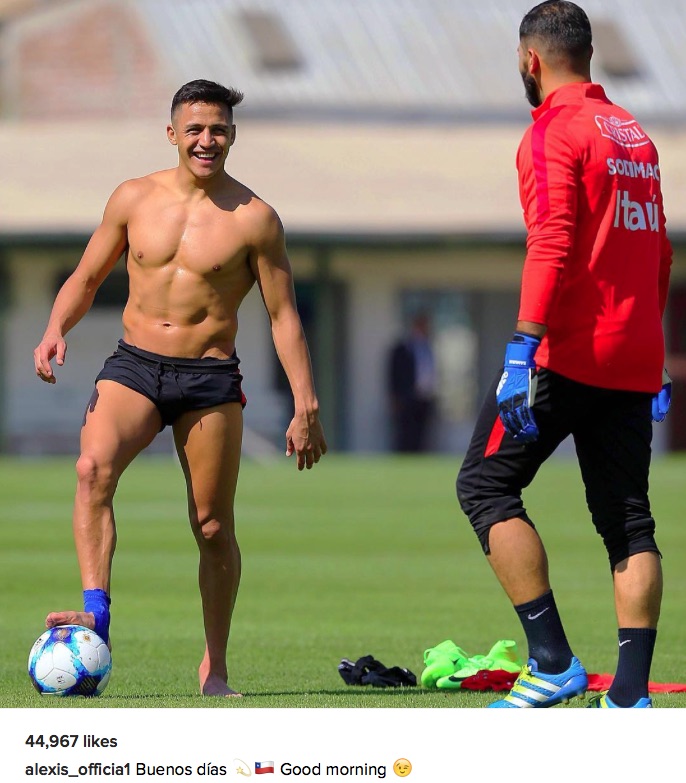 Alexis Sanchez certainly looked fit, with his body in fine athletic shape.
However, the ankle strapping will be a cause of great concern for Arsenal fans, many of whom will argue that he should not be on international duty if he has an injury.