Never change.
That's what Chelsea supporters must be thinking about Antonio Conte.
Blues fans will be hoping to see Conte continue to display passion on the touchline, but more importantly they must be praying that he doesn't change his team.
Conte has been the most consistent manager in the Premier League this season, in terms of team selection. And it has paid off, with his side currently 10 points clear at the top of the table.
Chelsea have used just 22 players in the Prem, which is nine fewer than Sunderland, who have been the more frequent tinkerers.
Arsenal manager Arsene Wenger has shuffled his deck a fair bit too (much more than any of the Gunners' main rivals), using 27 players in the league and 30 overall.
The below stats, gathered by Transfermarkt, refer to all competitions.
Premier League squad size stats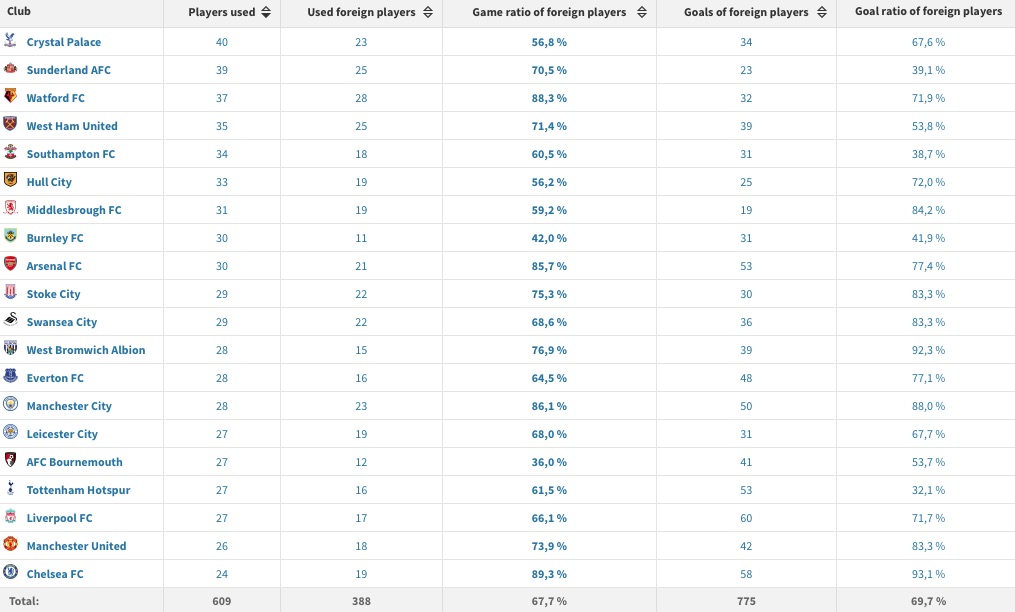 As you can see, Tottenham Hotspur manager Mauricio Pochettino has only used three more players than Conte in all competitions (just one more in the PL).
However, there is a big difference between Spurs and Chelsea when it comes to domestic player bias, with Chelsea selecting just five Brits all year.