BY KEVIN PEACOCK – follow him on Twitter @techlec2000
There can be no doubting the ability of Jose Mourinho to put trophies in the cabinet of whichever team he is currently in charge of. A string of accolades at Porto, Chelsea, Inter Milan and Real Madrid bear judgement to that.
Where the doubt lies, is in his ability to develop a player to meet the needs of the said team.
In his Chelsea career, he let go players that have gone on to prove their worth at other clubs. Kevin De Bruyne left to eventually set the Premier League alight with rivals Manchester City. It's a story that repeats with Everton's Romelu Lukaku, who could potentially return to the club in the coming summer transfer window. The list goes on.
Not only does he let good players move on though, he also seems less than keen to nurture and improve the younger squad players. At Manchester United, Marcus Rashford was beginning to make a name for himself under Louis van Gaal. Mourinho has ditched him in favour of 35-year-old Zlatan Ibrahimovic.
His record with 'the kids' at Chelsea speaks for itself. None played regularly under him at Stamford Bridge.
Add to that the fact that he appears to alienate creative players and Mourinho's self proclaimed 'Special One' tag begins to unravel.
Joe Cole's career never recovered from Mourinho's attempts to make him track back and defend. This despite the fact the fans' "he's here, he's there, he's every f*****g where" chant indicating he did anyway.
Arjen Robben was moved on to Real Madrid for not cutting the Mourinho mustard. You could argue the same goes for Juan Mata who has resumed his relationship with his old boss at United this season. Eden Hazard seemingly didn't want to play under Mourinho last term. This season, under Antonio Conte, he's on fire again.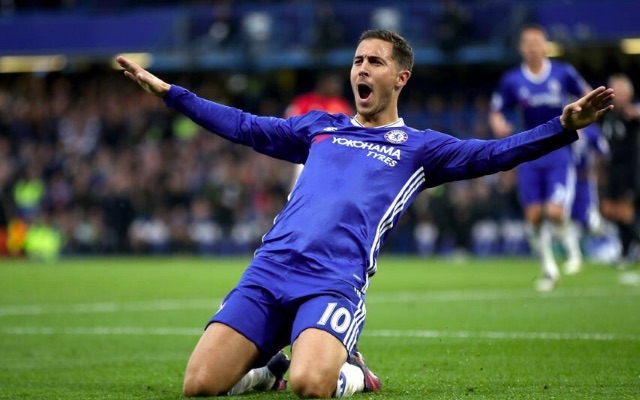 As a Chelsea fan I'll be forever grateful to Jose for the success he brought to my club. However, there is something in Mourinho's make-up that always culminates in some form of self-destruction. Whether it's through his own disappointment in his ability to truly coach his way to success, or simply the need to frustratingly throw his toys out of the pram when he doesn't get his own way. It always goes wrong.
Channel 5's 'When Football Managers Go Bad' would have Mourinho at no.1.
It makes me sad that Jose leaves the clubs he manages under a cloud. They say every cloud has a silver lining. At least with Jose Mourinho at the helm of your club, it won't just be lined with silver, it will be a be-jazzled, fully loaded silver encrusted cloud, complete with buttons, bells, and raining champagne. A real 'Special' cloud.