If injuries never happened and every club played just once a week, we reckon the Premier League table would end up looking like this…
Football is no longer about two teams of 11 players.
With the game more physically demanding now than ever before – despite the outlawing of brutish tackling – managers must frequently rotate their squads to cope with inevitable fatigue, as well as injuries and individual peaks and troughs in form.
Since 2008 Premier League matchday squads have been 18 strong, but that only tells half the story.
Sunderland have used a total of 31 players in their PL campaign so far this season, while Chelsea boss Antonio Conte, who has picked from the smallest pool in the division, has still called on 21 different individuals.
Chelsea deservedly lead the Premier League and will surely win the title, barring a spectacular collapse.
But do they have the best first XI in England?
That sounds like a stupid question, considering they are seven points clear and, as mentioned, have used fewer players than any of their rivals.
However, it's not that simple.
Below, we have ranked the Premier League's Big Six based on the strength of their strongest XI when everybody is fit and firing.
Spoiler alert! Chelsea are NOT no.1…
6. Arsenal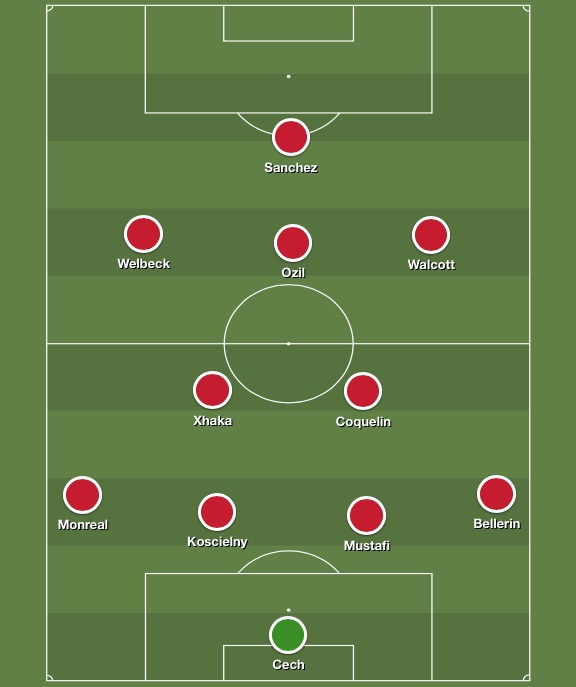 On their terms, Arsenal can be sublime.
When sh*t teams low on confidence allow Alexis Sanchez, Mesut Ozil and friends to play (see Hull, Sunderland, West Ham and Swansea this season), Arsene Wenger's Gunners are a delight.
That's as good as it gets these days, though.
A freak 3-0 win over Chelsea in September is Arsenal's only victory over a top-six rival in eight outings so far this season.
The Gunners are shaky at the back, soft in the middle and one-dimensional up top.
5. Man United
Only five United players have started 20 or more Prem games this season as Jose Mourinho doesn't seem to know what his best XI is.
We reckon it looks something like this.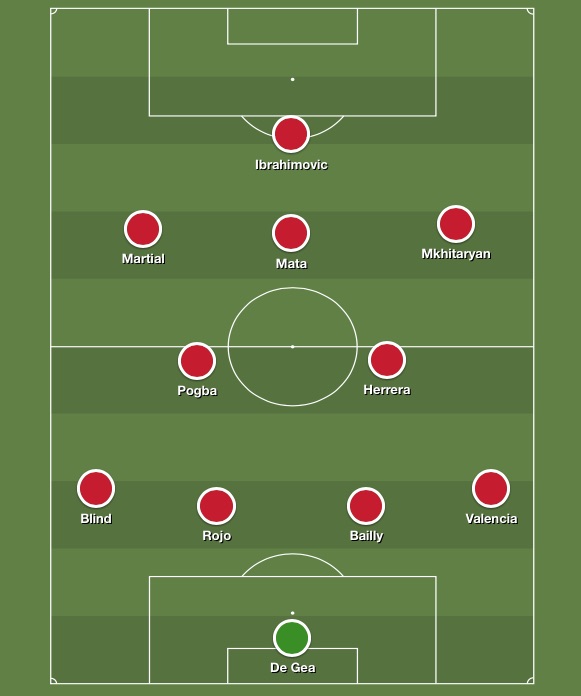 United don't really have any bad players on their books.
That statement is backed up by the fact that Tim Fosu-Mensah – an 89th sub in a 3-1 win over Swansea back in November – is the only player without a senior international cap to represent the Red Devils in the Prem this term.
United's strength in depth is so impressive that German superstar Bastian Schweinsteiger was written off as deadwood by Mourinho, who sanctioned his recent move to Chicago Fire.
Yet, despite United's incredible wealth of resources, they are still behind the top four.
A team full of internationals they may be, but Mourinho's cosmopolitan side lack cohesion.
4. Manchester City
Probably the most frightening attacking team on paper.
City have the fire-power to tear their opponents apart, but there is no balance at all.
Brilliant going forward, horrific at the back.
You don't even have to watch City to know that they can't defend – just look at the teamsheet each week.
City fan and award-winning blogger Jordan-Luke McDonald selected this XI.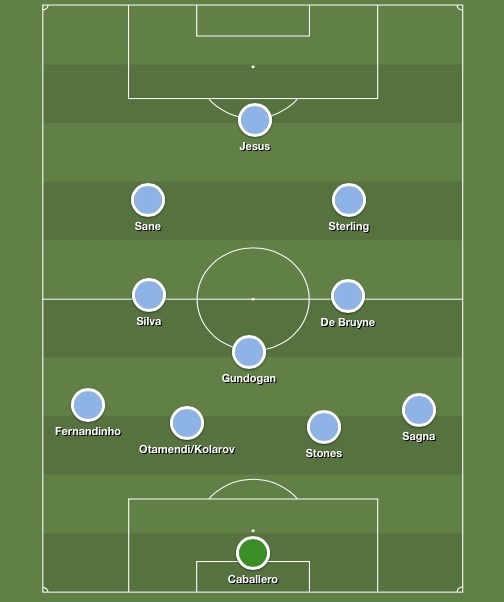 3. Liverpool
Liverpool are a lot like Man City, in that they can be delightful going forward, yet desperate at the back.
Despite their back four and goalkeeper being just as shoddy as City's, Liverpool's midfield is arguably more resilient.
Add to that the fact that Liverpool manager Jurgen Klopp is almost a year ahead of Pep Guardiola in terms of putting his stamp on his team.
City don't yet fully look like a Guardiola outfit, but there is no doubt Liverpool are already playing the Klopp way.
Liverpool have a strong best XI, as picked by Empire of the Kop editor Jordan Chamberlain.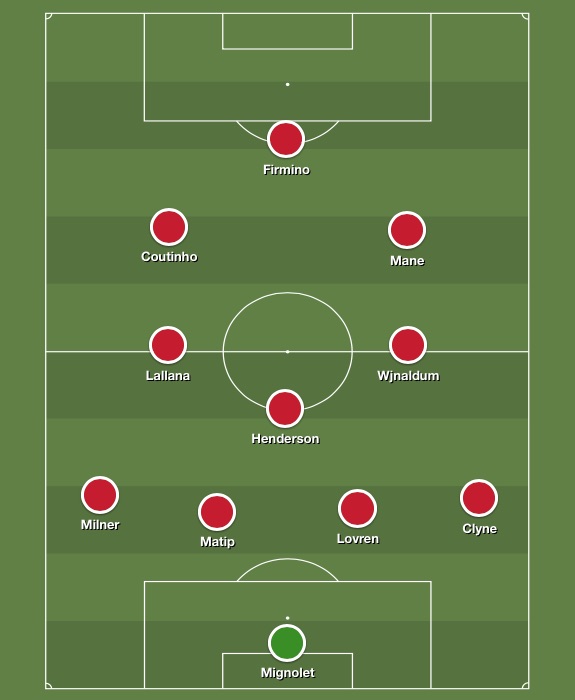 Like Arsenal, the Reds lack a Plan B.
However, whereas the Gunners struggle when facing top teams, Liverpool boast a superb record against England's elite – five wins, fives draws and zero defeats this season.
2. Chelsea
All hail Antonio Conte for cleaning up Mourinho's mess at Stamford Bridge.
Seven of these 11 players were regulars during Chelsea's catastrophic 2015-16 campaign, but they look like totally different footballers to those who went on an impromptu mid-table gap year.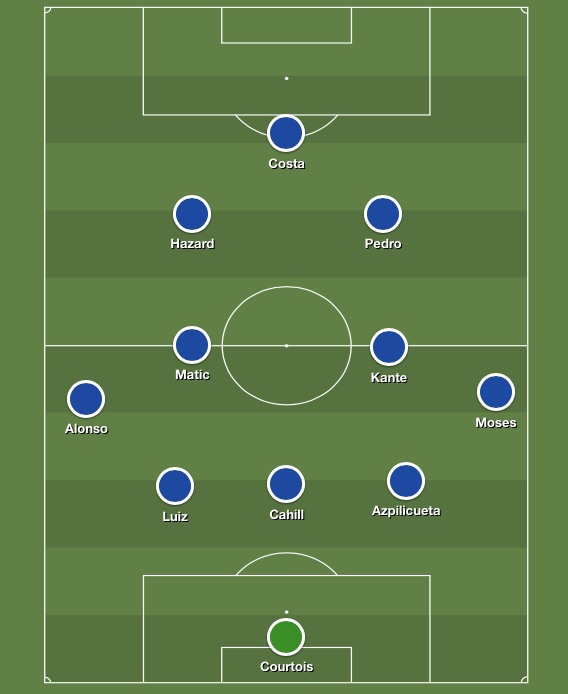 Chelsea are perhaps not as scary as City or Liverpool going forward (although they are still pretty damn good).
However, they are superior because they don't have any areas of genuine weaknesses.
Supporting cast members Marcos Alonso, Victor Moses, Nemanja Matic and Gary Cahill are all probably 7/10 players at best, but they are solid and can be relied upon.
Meanwhile, Eden Hazard, Diego Costa and Thibaut Courtois are simply world class.
1. Tottenham Hotspur
When everybody is fit, Tottenham are a brilliant machine.
All the players know what their roles are and, to a man, they subscribe to Mauricio Pochettino's high-tempo pressing philosophy, whether playing 4-2-3-1 or the 3-4-2-1 we have picked below.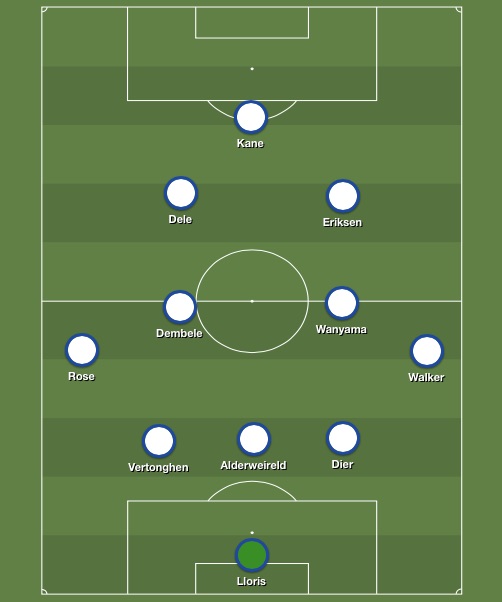 In Kyle Walker and Danny Rose, Spurs have the best pair of full/wing-backs in the country, while Mousa Dembele and Victor Wanyama form a midfield wall so strong that it likely features in Donald Trump's wet dreams.
Add to that one of the finest goalkeepers in the world, two brilliant Belgian brothers ahead of him and an attack starring Harry Kane's relentless goals, Dele Alli's fabulous fearlessness and Christian Eriksen's composed creativity.
Tottenham's first XI is Britain's best, but beyond that Spurs look a little ropey.
A peak at their list of subs against Southampton last month tells the story – Michel Vorm, Kieran Trippier, Kevin Wimmer, Moussa Sissoko, Josh Onomah, Harry Winks and Vincent Janssen.
Compare that to Chelsea's bench – which has regularly been worn by the bums of Cesc Fabregas, John Terry, Pedro, Willian and Nemanja Matic this season.
Chelsea can afford to rotate when tired. They can patch up holes without drama when injury hits. Spurs, on the other hand, become noticeably weaker when any one of their regulars isn't available.
Kane, Rose, Dembele, Jan Vertonghen, Toby Alderweireld have all sat out games while on the treatment table since August.
And Spurs have missed them terribly, especially Kane and Rose.
Spurs have not been unlucky with injuries – they are just less equipped to deal with them.
There is still no reliable back-up for Kane, while Ben Davies – although a tidy left-back – is not a patch on Rose at either end of the pitch.
Tottenham, at full strength, are second to no team on this island, but unless they make significant squad reinforcements – or recruit Lance Armstrong as their new fitness coach – they are likely to remain second at best over the course of a full season.