This year's Grand National is absolutely ripe for an upset in my eyes.
I've got a big priced selection lined up but lets not get ahead of ourselves – don't forget to pick up a free bet along the way.
Before we dive in with our selections make sure you pickup these top offers which have been releases this morning. With over £225m reported to change hands today there are a couple of decent promotions to take advantage of.
We've got to the stage with this race after the changes in the way the handicap is constructed where weights and measures perhaps don't mean as much as they used to.
There are a few horses in here like Definitely Red and Vieux Lion Rogue that are officially well in, which would usually give them a big advantage in regular handicaps, but this isn't your ordinary race.
What you need to concentrate on in order to find the winner is more to do with the make-up of the horse.
You need a runner that is a bold jumper but more importantly also possesses speed plus stamina.
The stamina angle is an obvious one considering the race is run over four miles plus but having the speed and agility to get into a prosperous position early and dodge the trouble in-running is absolutely crucial.
With these aspects in mind, the headline tip is PERFECT CANDIDATE, who should give everyone a brilliant run for their money at 50/1.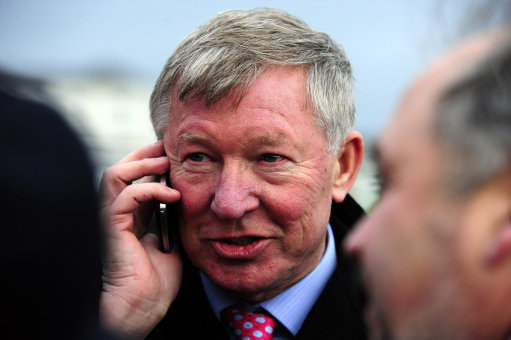 Fergal O'Brien's veteran has never tackled the fences at Aintree but on what we've seen, he should relish the test that the big National fences provide. The 10-year-old is what I call a rhythm horse. When he's in the mood and jumped out in front, he is a joy to behold.
If you watch his last start at Exeter where he jumped his rivals into submission from the font, you'll soon see what I mean.
Touch wood, but O'Brien's charge rarely misses a beat in his races when bumped out in front.
He's very spring-heeled but has great dexterity when he lands, which is a big help when racing on this type of ground.
Although he's high in the weights, which explains his colossal price, that shouldn't affect his chances too much in a race where handicap marks are more irrelevant than use.
I'm expecting Paddy Brennan to bounce him out early and with his stamina pretty much guaranteed, it will take a good one, two or three to pass him.
Another prominent racer that should be suited to this test is THUNDER AND ROSES at 33/1, who is trained by last year's winning trainer Mouse Morris.
This horse is dripping in stamina having won the Irish Grand National in 2015 but his real asset is his jumping, which was seen in full force on his penultimate start behind Pleasant Company in the BobbyJo Chase.
He jumped them to sleep from the front and only a wonderful ride from Ruby Walsh denied Thunder and Roses a gutsy win.
My advice is regarding a betting tactic in the race which will provide you with mathematically a better chance of winning and more fun in doing so is to ignore the each-way markets and concentrate on the win market.
In a helter skelter race like the Grand National, where luck in-running is crucial, having two horses running for you is certainly the way to go.
Instead of backing each way, which is two-bets per selection and is hugely in favour of the bookmakers, splitting your entire layout of stake on just the win aspect of horses' chances is our recommendation.
So, if you're looking to spend £10 on the race: stick £5 win on Perfect Candidate and £5 win on Thunder and Roses.