Its the 2017 Grand National from Aintree this afternoon (in case you haven't heard!) and if you can't make it to the television there are plenty of options to watch the race online.
The race itself begins at 17:15 from Aintree, but don't forget you can watch all the build up, analysis and form in the hours beforehand as we bring you the better live stream options.
With over 600 million people set to watch the race around the world you certainly don't want to miss any of the action but there's good news along the way as Bet365 report that they have a live feed of all the action from Aintree available to watch through their website.
There are plenty of options available, enabling customers to watch each race, including the 2017 Grand National online via desktop, tablet, laptop or even your mobile phone.
Simply log into the Bet365 website and follow the on screen instructions which will enables you to watch the race on your mobile phone in glorious HD, which is perfect if you are on the move.
The only stipulation to watch the race is that you must have a funded account to watch the racing. Its definitely worth it.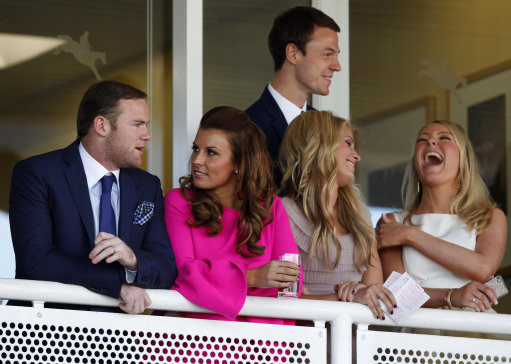 The BBC reports that over £225m set to be staked today, together with a bumper Saturday of football also, the bookmakers are set for a record breaking day with punters and the general public rubbing shoulders to get their stakes down.
Its a race that really does capture the interest of millions around the UK, perhaps a once a year flutter for most, but on a glorious Saturday in April you can feel the excitement building.
There are plenty of significant wagers being put down this morning.
One well known UK bookmaker report they have taken £3000 win on Measureofmydreams at 40/1, which would return £120,000 – a live changing amount of money for some.
Star sports reported this morning that they have taken a £3000 bet on Rogue Angel to win the race at a lofty 25/1, which would return a cool £75,000 if it wins the race for Mouse Morris and Barry Cooper.
The horse does have all the attributes to run a good race, jumps for fun, stamina and above all plenty of guts and determaination to get round the course. Thats our selection for today.
Whatever you decide to bet on, be it 50p each way or £5000, have fun and please gamble responsibly and set your limits.
And above all, enjoy the day, it only comes round once a year so make the most of it.
18+ Funded Account Required to Watch Stream. Country Restrictions Apply.