It's Monday, and that means it's time for everyone to have a go at Garth Crooks. The BBC pundit has selected his Premier League team of the week, this time upsetting Tottenham supporters.
Chelsea pair David Luiz and Marcos Alonso form half of the back four after guiding Chelsea to a win at Bournemouth, while Matt Lowton and James Collins of Burnley and West Ham respectively complete the backline after impressive displays of their own.
That quartet sit in front of Simon Mignolet between the posts, while Philippe Coutinho and Roberto Firmino complete the Liverpool contingent after their heroics in the win at Stoke City.
Fabian Delph gets the nod after making a rare Manchester City appearance, while Dele Alli, Zlatan Ibrahimovic and Eden Hazard make the cut for the front trident after all played fundamental roles in their respective teams winning.
In fairness, there's every reason to be content with that line-up. However, this is where it gets tricky. As seen in the tweets below, Tottenham fans were outraged that Heung-Min Son hadn't been selected given his performance in the 4-0 win over Watford.
The South Korean international has been in great form this season, and never more so than in recent outings without Harry Kane. That in turn certainly wound a number of Spurs fans up.
Everton supporters were also vocal in their disappointment that Ross Barkley hadn't been included, while others took the opportunity to have a general pop at Crooks for his decision making and placing certain players in the wrong position. Notably, playing Alli as a striker as he probably couldn't fit into the midfield.
All in all, it's business as usual for the BBC pundit, and we're still waiting for a week where he gets everyone agreeing with him. Bear in mind, he's also decided to post his team with a game still to go this week with Crystal Palace taking on Arsenal on Monday night…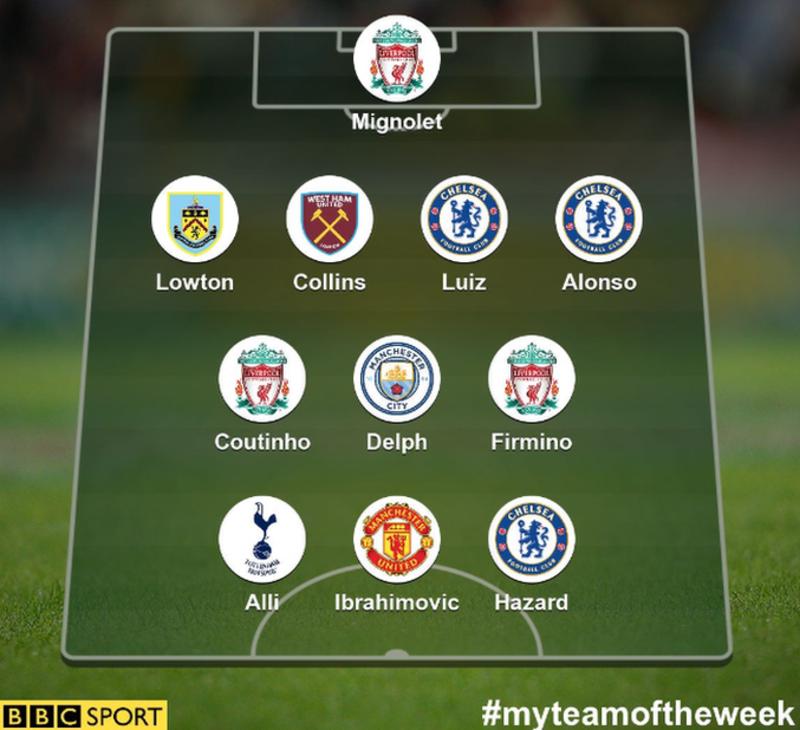 @BBCSport Does Garth not watch football? Where is Son? Where is Barkley? Alli doesn't play upfront…

— Andy Castell (@AJ3) April 9, 2017
@BBCSport No Son, no trippier ???

— Jonny Reid (@Jonny_2607) April 9, 2017
@BBCSport Alli is not a striker why do the BBC employ him

— Miles (@pardonater) April 9, 2017
@BBCSport Laughable leaving son out shows how terrible @BBCSport bbc pundits are #clueless

— Thomas Yeo (@Yeoyeo86) April 10, 2017
@BBCSport Alli ahead of Son? Really?

— Jamie Benzine (@JamieBenzine) April 10, 2017
@BBCSport Absolute joke that there is only one Spurs player in there. Should add Trippier and Son.

— Dean Little (@The_Wookie) April 10, 2017