Follow @robsummerscales on Twitter
By the end of this month Tottenham Hotspur must decide where to call home next season.
It is widely expected that Spurs will opt to relocate to Wembley for the year, allowing White Hart Lane to be fully demolished and rebuilt in time for the start of the 2018-19 campaign.
However, there have been suggestions that Spurs may delay their Wembley gap year if they are not assured that the N17 project will be completed on time.
As a Spurs fan, I must admit I hope the builders are taking their sweet time, drinking copious cups of tea and missing deadlines left, right and centre.
Don't get me wrong, I'm very excited about the new stadium and the progress it represents. But just give us another 12 months at old White Hart Hart Lane, please!
Chelsea manager Antonio Conte said yesterday, via The Telegraph, that "Tottenham now are the best team" in England. Although it looks like Mauricio Pochettino's side will narrowly miss out on first place for a second year running, I think Conte is right.
SEE ALSO: Premier League Big Six ranked by strength of their best XI, Chelsea not no.1, Arsenal 6th, Liverpool 3rd
Spurs have taken more Premier League points than any other team in the past two seasons combined. They are a young team getting better and better, and, as a result, could start next term as title favourites.
Realistically though, a move to Wembley would kill those hopes dead.
Tottenham's form at White Hart Lane this season has been sublime – 15 wins and two draws in 17 games, giving them 47 points out of a possible 51.
Conversely, their miserable record at Wembley has been well documented – Spurs have won just once on their last eight visits to the national stadium.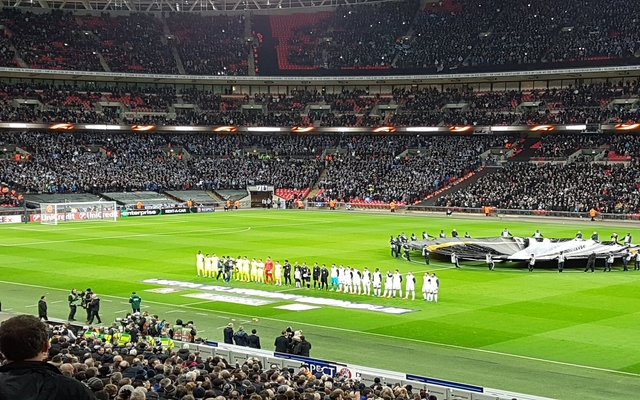 Whatever happens, Spurs will have to have a year away from Tottenham, as the new stadium cannot be fully built until the old one has been flattened.
But it would be such a shame for that year to come now when Spurs are so close to greatness, when their home form could realistically see them crowned champions for England for the first time since 1961.
For my money, Spurs should consider staying at the Lane for one more year regardless of the building progress.
Of course, it's not my money that's on the line, though. A delay would inevitably be costly, not just because staying at White Hart Lane in its current form gives Spurs a capacity of just over 32,000, compared to 90,000 at Wembley and 61,000 when their new arena is ready.
But say they were to sell 80,000 Wembley tickets every week (which is optimistic) and charge £40 per head on average… That's an extra £1.92m through the gate each week, totalling £36m over a Premier League season.
That sounds like an awful lot, but is it? A decent chunk of that will have to be paid to Wembley –  let's say one third, leaving Spurs £24m better off at Wembley than wee White Hart Lane. Peanuts!
Surely £24m is a small price to pay for a serious tilt at the Premier League title? After all, Manchester United spent £24m for one season of Radamel Falcao in 2014-15, according to The Express, who reported that the Red Devils paid him £18m in wages, plus a £6m loan fee to AS Monaco.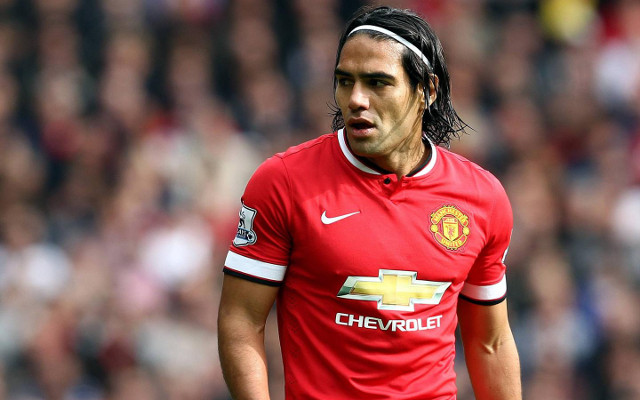 Falcao was a major flop, but had he lived up to his billing and scored the goals that earned United an extra eight or nine points, he would have been considered a success and decent value for money.
Now remember, White Hart Lane is English football's biggest fortress right now. Playing 19 games here, rather than at Wembley will almost certainly increase Tottenham's points tally by at least 10 points across a full league campaign.
The Wembley gap year will be tough, possibly a write-off in footballing terms, while it is likely that the new stadium will also take some getting used to before Spurs are able to turn it into a ground that inspires them and intimidates opponents.
Spurs do have time on their side. As I said, the team is young and improving, so the prospect of Premier League titles filling the trophy room at the new ground in years to come remains very real.
Patience is overrated though. To Dare Is To Do.
I acknowledge that Daniel Levy is a much better businessman than I and also that the maths used to illustrate my  points ignored some very significant costs. But COYS!
THFC fans, would you be happy to delay the Wembley move (and new stadium too) by 12 months for one more season at fortress White Hart Lane?

— Robert Summerscales (@robsummerscales) April 17, 2017