Only a PFA Team of the Year could see Richard Dunne and Didier Drogba line up on the same side!
After the 2016-17 Premier League Team of the Year was revealed earlier today, we decided to take a look at the history of the award.
Our research has enabled us to name, with confidence, the three best and three worst XIs since the turn of the century (in our worthless opinion).
Worst
Now, of course, none of these teams are *REALLY* bad.
After all, a Team of the Year is naturally full of superstars.
So, some of these picks may seem a little harsh.
3rd worst – 2015-16
No.3 on our list of the worst XIs is last season's team.
Although they were great, briefly, Leicester City were full of one-season wonders.
The inclusions of Wes Morgan, Riyad Mahrez and Jamie Vardy make this one of the worst PFA 'dream teams' ever.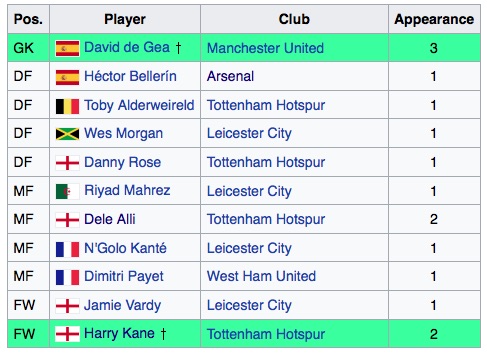 2nd worst- 2010-11
Lovely back five and strong front two, but that midfield – Gareth Bale excluded – is very underwhelming.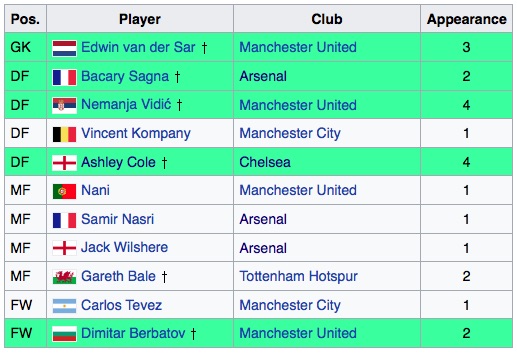 Worst – 2009-10
Now, there are some brilliant players in this XI, but any team propped up by Richard Dunne deserves to be thrown into Room 101!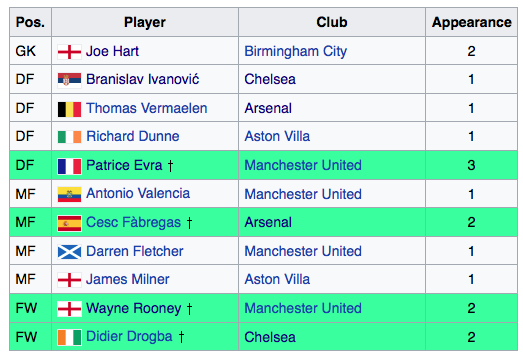 Best
3rd best – 2013-14
Has there been a better PL strike partnership than Luis Suarez and Daniel Sturridge this century?
No, there has not! Liverpool's deadly duo scored 53 goals this season, none of which were penalties.
The problem with the Reds in 2013-14 was that their defence was stinky. However, the PFA Team of the Year had no such issue, with the luxury of picking Petr Cech, Vincent Kompany and Gary Cahill, instead of Simon Mignolet, Martin Skrtel and either Kolo Toure, Daniel Agger or Mamadou Sakho.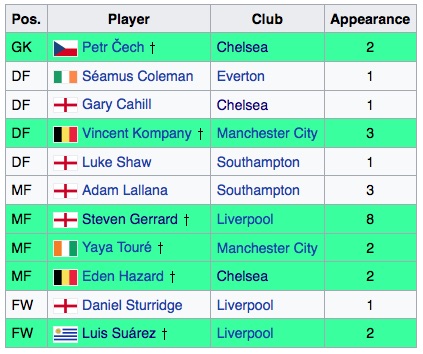 2nd best – 2003-04
Three Arsenal Invincibles form what is, quite frankly, a disgustingly good front six.
Frank Lampard, Steven Gerrard, Patrick Vieira, Robert Pires, Thierry Henry and Ruud van Nistelrooy… Sublime!
Prime Sol Campbell and John Terry in the heart of defence is pretty special too, next to Ashley Cole – the best left-back in the world for a good few years.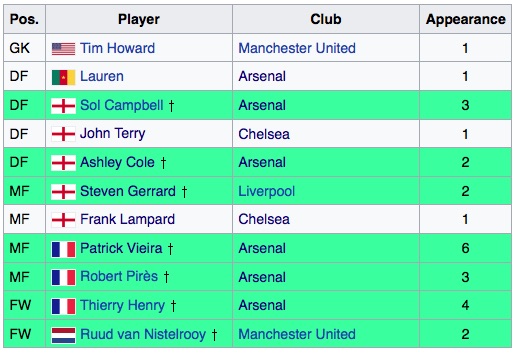 Best – 2006-07
Find a weakness here, if you dare.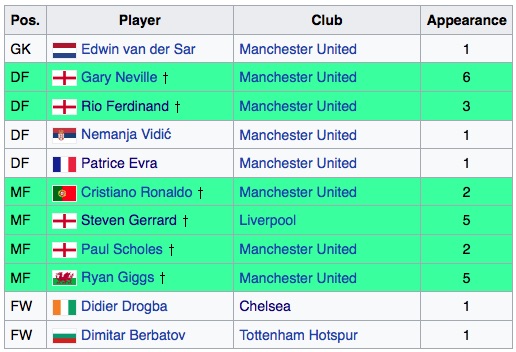 You can't. It's flawless!