Liverpool FC chiefs have promised manager Jurgen Klopp that they will back a £70m move for a star striker this summer on one condition.
The club's record signing to date is still flop forward Andy Carroll, who had £35m spent on him when the Reds bought the Tyneside target man from Newcastle in January 2011.
However, CaughtOffside have learned that Liverpool are willing to pay Borussia Dortmund twice that figure to bring Pierre-Emerick Aubameyang to Anfield, as long as they qualify for next season's Champions League.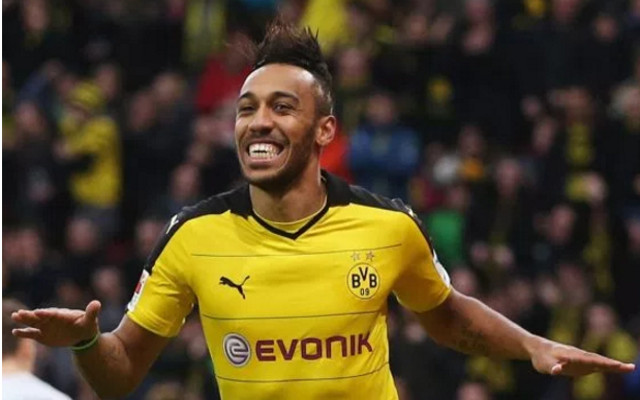 Aubameyang, 27, is ambitious and would be unlikely to consider a move to any side without Champions League football.
However, it is understood that he is keen for a new challenge after four seasons with Dortmund.
Liverpool's hopes of securing the top-four finish they need to reach their European objective were dealt a blow on Sunday as they lost 2-1 at home to Crystal Palace.
Many pundits blamed the Reds' defensive frailty for the defeat, but the game also highlighted Liverpool's lack of clinicality in attack.
Liverpool dominated possession and had 14 shots, but only found the net once courtesy of a long-range free kick.
Not since Luis Suarez departed in 2014 have Liverpool had a 20-goal-a-season striker.
Sadio Mane's tally of 13 Premier League goals is the joint best any Reds forward has managed in the past three years.
Meanwhile, Aubameyang has scored 68 league goals in the last two-and-a-bit seasons, including 27 so far this term, which is more than Liverpool's top two scorers – Mane and Roberto Firmino – combined.
Klopp is a huge fan of Aubameyang, having signed him for Dortmund from Saint-Etienne in 2013.
As well as increasing the quality of Liverpool's attack, Aubameyang would have no problem coping with Klopp's pressing style of play, having become well accustomed to similar physical demands at Dortmund.
SEE ALSO:
Dirty LFC defender was obsessed with own poo and tried to make teammate eat faeces
(Video) Brilliant Coutinho free kick aided by mindless goalkeeping as Brazilian scores 10th goal of season
3 best & 3 worst PFA Team of the Year XIs in 21st century: Man Utd, Liverpool & Chelsea icons in top-ranked side