Arsenal fans are fickle folk, often changing their minds.
One day they might be Wenger In, then Wenger Out the next.
However, Myleene Klass has taken being an indecisive Arsenal fan to another level after posting a photo of herself wearing an Arsenal scarf on Instagram, only to delete it within an hour.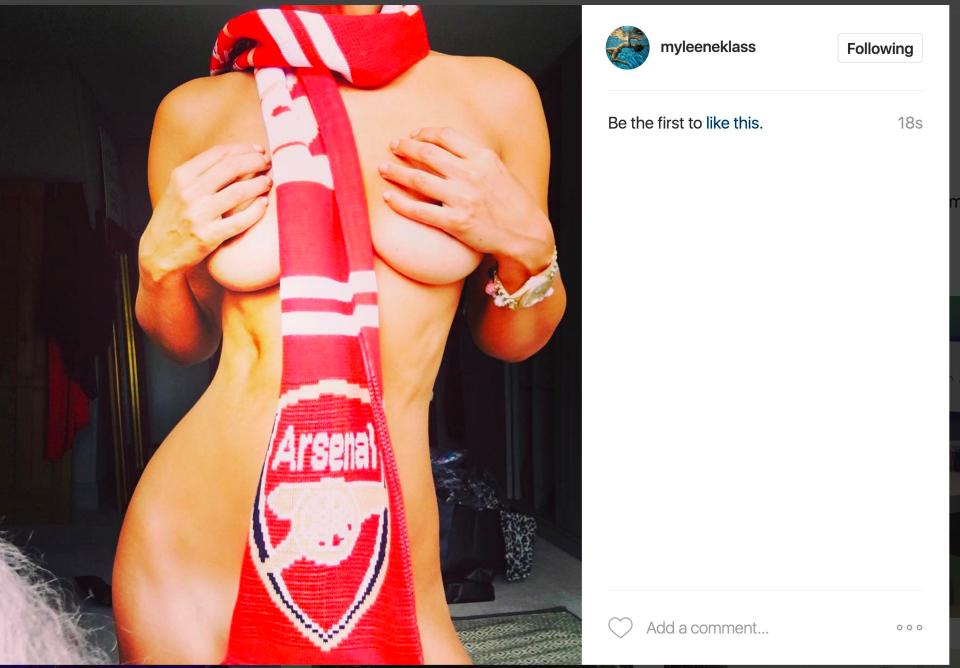 Oh yeah, the Arsenal scarf was all she was wearing!
Klass shot to fame as a member of Noughties band Hearsay before establishing herself as a solo celebrity.
She has done plenty of lingerie modelling in the past, but this was her first time publicly combining nudity and Arsenal merchandise.
SEE ALSO: Tammy Abraham girlfriend photo suggests teenage Chelsea goal machine might be engaged to hot WAG