When Zlatan Ibrahimovic's knee bent back horribly during Manchester United's 2-1 win over Anderlecht last month it was feared that his career might be over.
However, after undergoing surgery, the 35-year-old took to Instagram this afternoon and vowed to keep playing.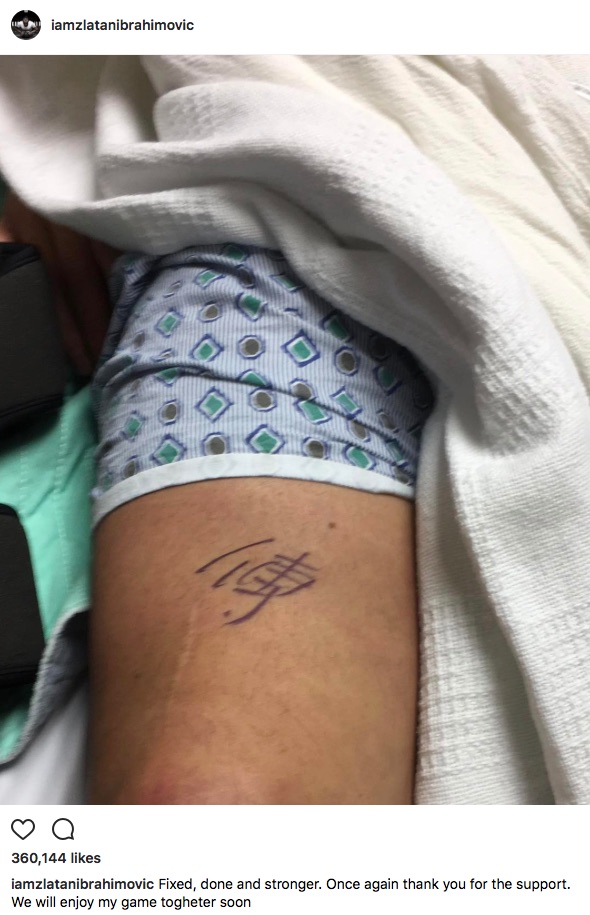 Despite his surgery being a success, Zlatan will not appear again this season.
And it remains to be seen where he will ply his trade next term.
Zlatan's current United contract expires at the end of June.
He has scored 28 goals in 46 matches for United.
Will he add to those figures or will his next chapter be written elsewhere?