Barcelona are reportedly persevering with their pursuit of Liverpool FC playmaker Philippe Coutinho.
According to the BBC – who reference a report from Spanish publication Sport – Barca are ready to launch a third bid for the 24-year-old, after failing with two previous attempts.
The value of this third bid will be £51m, claim the Beeb, which is 68% of the fee Liverpool were paid when they sold Luis Suarez to Barcelona after the 2014 World Cup.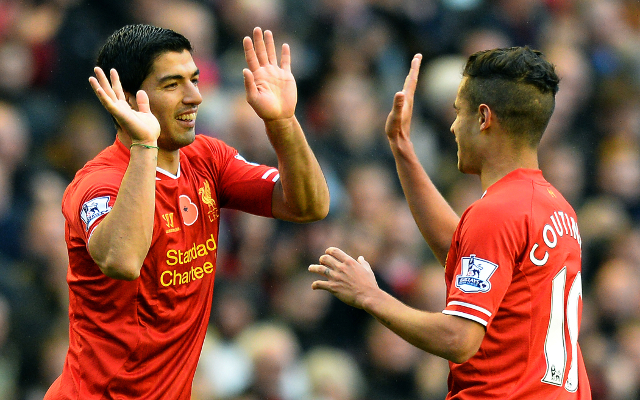 Suarez still holds the record for being LFC's most expensive export, having cost Barca £75m, as reported by Sky Sports.
One suspects that, were Coutinho to join Barca this summer, he would have to play second fiddle to the likes of Suarez, Neymar and Lionel Messi.
However, with Barca nearly always going deep in Europe and in their domestic cups, there would likely be plenty of opportunities for him to feature as part of a squad rotation policy.