By Kevin Peacock – Chelsea blogger, founder of chelseafcwebnews.com and terrible songwriter
Michy Batshuayi will now inevitably gain cult status amongst Chelsea fans following on from his goal on Friday that secured the Premier League title for Chelsea this season.
With very few minutes on the pitch in his first season at the Bridge, and one league goal prior to the game at West Brom. The 82nd minute at the Hawthorns will be one Batshuayi will never forget.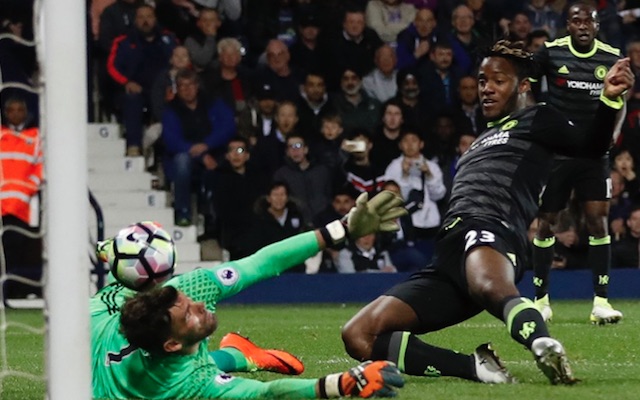 It may have been a scrappy goal, and, dare I say it, there may have been an element of luck involved. Gary Cahill's sliced shot could have gone anywhere. 'Lady Luck' just happened to give Cesar 'Dave' Azpilicueta a chance to get a cross in for, new super hero, Bat……shuayi, to scramble the ball home.
Finishing 10th last season having won the title the year before, Chelsea were called the worst ever winners of the Premier League. Surely this term they must be the best ever team to finish 10th!
Antonio Conte has turned the dysfunctional family that were Chelsea Football Club a year ago into a fully functioning, winning, dream team. The celebrations after proved that. With the FA Cup final against Arsenal to come, Conte has a chance to match his Italian counterpart Carlo Ancelotti in completing Chelsea's second League and Cup Double. To do so in his first season would be extraordinary.
Anyway, getting back to the 'Batman', I expect a plethora of songs to be sung on the terraces in his honour.
I desperately tried to come up with something really clever to sing, but the best I could do, is, to the tune 'Ee-Aye-Adio', 'We've won the League, we've won the league, Ee-Aye-Batshuayi, we've won the League'. It's not much, but if you're going to the game tonight, feel free to use it.