The final whistle in Tottenham Hotspur's 2-1 win over Manchester United on Sunday sparked a massive pitch invasion at White Hart Lane as fans streamed onto the playing area to mark the end of an era.
Exclusive fan footage of Tottenham's mass pitch invasion at White Hart Lane?

Anthony Martial gets jumped on, but MUFC star keeps his cool?? pic.twitter.com/ZnrRrXpPZ1

— CaughtOffside (@caughtoffside) May 14, 2017
Having seen their team claim three points in the last ever fixture at the famous stadium, which is soon to be demolished, Spurs supporters were in jubilant mood.
Nevertheless, this was a huge security fail and left many players at risk.
Such was the speed with which the invasion happened, none of the players had time to evacuate the field and were therefore quickly surrounded by rowdy punters.
One fan made a beeline for United striker Anthony Martial and jumped on the Frenchman, who, to his credit, did not react aggressively.
Martial had been one of United's best players during the match and he was clearly gutted when the full time whistle came, as he slumped forward and placed his hands on his knees.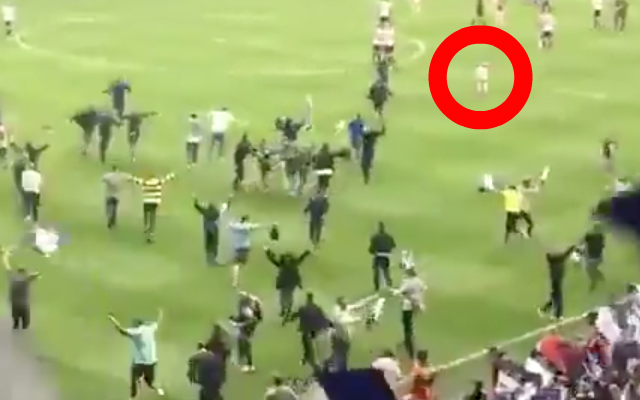 Moments later, Martial was pounced upon.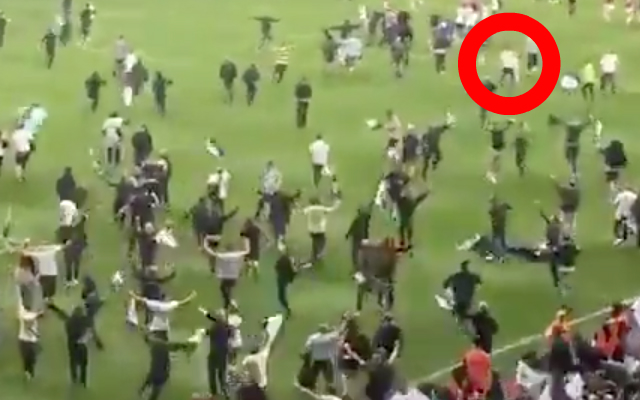 The jumpy Spurs fan then disappeared as soon as he had arrived and Martial just stood there with his hands on his hips, before eventually walked off the pitch in a cool manner, calmly snaking between thousands of bodies.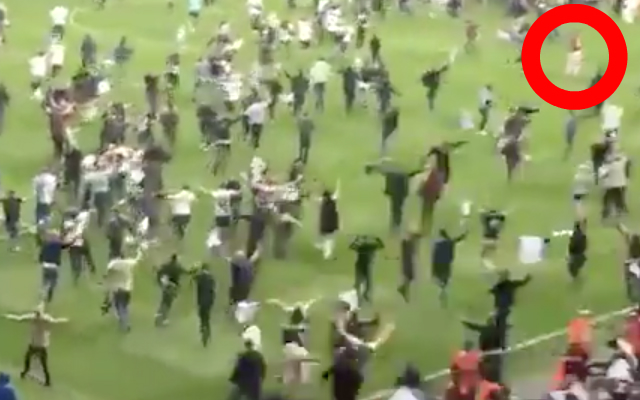 Once the pitch had been cleared of fans, Spurs held a farewell ceremony.
Club legends such as Gary Mabbutt, Teddy Sheringham, Glenn Hoddle, Steve Archibald, Cliff Jones and Ledley King were reintroduced to the White Hart Lane faithful, who were treated to some unique music.
Firstly, the London Community Gospel Choir performed 'Oh When the Spurs Go Marching In', before world-famous tenor Wynne Evans belted out 'Glory, Glory Tottenham Hotspur'.