Tottenham Hotspur have performed indifferently in European competition in recent seasons.
In five Europa League campaigns they have only once progressed beyond the round-of-16 stage.
However, their poor international record could be about to change if they are successful in their reported pursuit of star Brazilian right-back Dani Alves.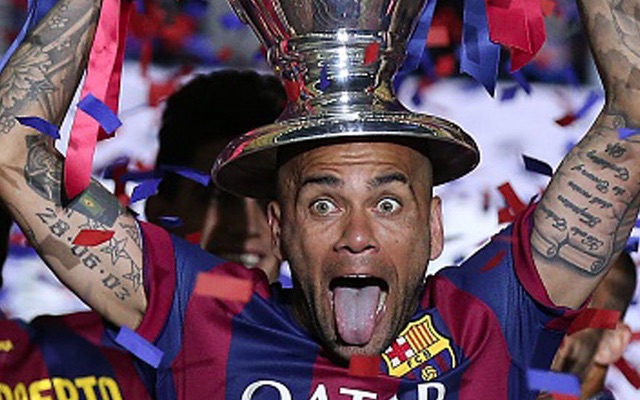 In the past 11 years, Alves has competed in 13 European and World finals at club level and will soon make that 14 when he lines up for Juventus against Real Madrid next month.
According to Yahoo, Spurs have reached out to Alves and proposed an initial two-year contract, plus an option for a third season.
Yahoo suggest that talks with the 34-year-old former Barcelona man and his representatives are set to advance after the Champions League Final on June 3.
In contrast to Alves, whose final tour dates can be seen below, Tottenham's players are generally inexperienced at the elite level.
Defender Toby Alderweireld is the only current Spurs player who has won one of Europe's top five leagues, having started 10 games for Atletico Madrid in their La Liga triumph of 2014.
Dani Alves European and World club final appearances since 2006
UEFA Cup Final (Sevilla) – 2006
UEFA Super Cup Final (Sevilla) – 2006
UEFA Cup Final (Sevilla) – 2007
UEFA Super Cup Final (Sevilla) – 2007
Champions League Final (Barcelona) – 2009
UEFA Super Cup Final (Barcelona) – 2009
Club World Cup Final (Barcelona) – 2009
Champions League Final (Barcelona) – 2011
UEFA Super Cup Final (Barcelona) – 2011
Club World Cup Final (Barcelona) – 2011
Champions League Final (Barcelona) – 2015
UEFA Super Cup Final (Barcelona) – 2015
Club World Cup Final (Barcelona) – 2015
Champions League Final (Juventus) – 2017