Benoit Assou-Ekotto once told Canal+ that he'd "rather be free than to prostitute myself for a sponsor".
This statement related to his refusal to sign an exclusive boot deal, but when it comes to actually selling his body for the sexual amusement of others the former Tottenham Hotspur left-back seems far less reluctant.
In fact, Assou-Ekotto is now considering quitting football to have sex for money, as revealed recently by Harry Redknapp!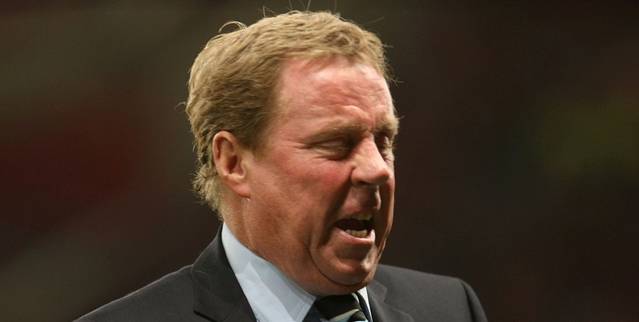 Assou-Ekotto was a firm fixture at Spurs during Harry Redknapp's time as manager.
Redknapp is now in charge of Birmingham City and is keen to link up with Assou-Ekotto once again.
There's one thing standing between a possible reunion though – Assou-Ekotto is considering quitting football to become a porn star!
Speaking to the Spurs Show podcast, Redknapp explained: "The only trouble is that he's admitted he wants to be a pornstar.
"Maybe I can get another year out of him before he decides to do that.
"What a good player. He could well end up in the Birmingham colours next year, Benoit."
Assou-Ekotto, who celebrated his 33rd birthday in March, will be available on a free transfer this summer as his contract with Metz expires at the end of June.
He must now make the ultimate choice…
A) Move to Birmingham and spend a year in the Championship.
B) Give up football and f*** pornstars five days a week.
What would you do?