By Kevin Peacock – Chelsea blogger and founder of chelseafcwebnews.com
I'm seeing a lot of Chelsea fans online getting very impatient about the lack of incoming transfer activity. I think there's a need to be patient and allow the methodical workings of the board, lawyers, agents, managers and of course players the time to get the right deals done. After all, it's not even the middle of June yet.
The English transfer window opened on 9th June, as it did in France. Germany and Spain have to wait until 1st July, in Italy it's the 3rd July. The windows slam shut across Europe on Thursday 31st August, or do they? For some reason in Spain it's a day later. I daren't look at the rest of the world. Before I started researching that paragraph I thought it would be fairly straight forward, said the novice writer.
I'm sure Antonio Conte knows where he wants to strengthen his squad. Hopefully the funds for that will be forthcoming. Following on from the Diego Costa, 'will he move/won't he move' saga, it looks as if Roman Abramovich and the Chelsea board are prepared to back Conte.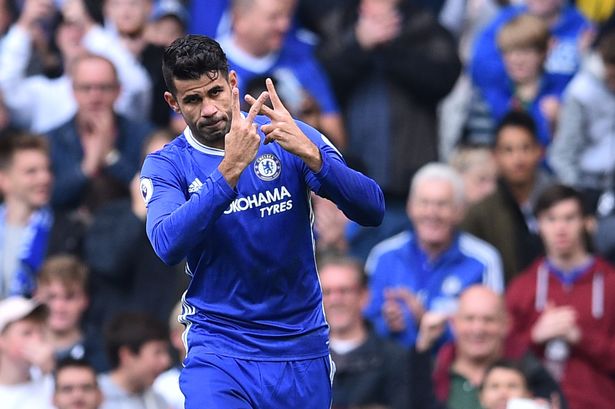 Meanwhile, in the internet/social media/hashtag world we live in, there's the #rumourmill. I prefer the phrase 'transfer tittle-tattle', and without any concrete news at the moment, the tittle-tattle is two a penny. For anyone not familiar with weird English sayings, that means there's loads of gossip but it's probably untrue.
So, looking at the tittle-tattle, The Sun are reporting that Diego Costa's agent Jorge Mendes has been speaking to AC Milan, whilst staying tight-lipped he's hinting a move could certainly be on. On the other hand The Telegraph think Atletico Madrid are still in with a shout of getting the Brazilian/Spanish Conte reject.
Personally, I see Costa returning to Madrid but spending the season out on loan until their transfer ban is lifted. He could go to Milan and that way everyone's happy.
If you look at the so-called 'big clubs in the Premier League, apart from the prolific, Manchester City, no one has really got the ball rolling in terms of incoming players. Everton's Romelu Lukaku, definitely seems to be on Chelsea's radar. I'm not sure what sticking point of the deal is, maybe the Toffees ridiculous valuation of the player.
For sure, Chelsea need to bring in a replacement for Asmir Begovic, and are looking at Manchester City's Will Caballero or Fulham's Marcus Bettinelli as likely contenders. Nemanja Matic could link up with Jose Mourinho at United, to be replaced by Monaco's Tiemoue Bakayoko. Other possible arrivals are James Rodriguez, Riyad Mahrez, Ivan Perisic and Leonardo Bonucci.
It's all conjecture though, until I see the player wearing a scarf and holding up a crisp new shirt it's just #transfertittletattle.