Either Alexandre Pato has got too much time on his hands, or it's a sign from above. One way or another, he believes he's spotted Jurgen Klopp on his knee.
As seen in the image below taken from his Instagram account, the former AC Milan and Chelsea forward has found the Liverpool boss's face is actually on his knee in a weird optical illusion.
Whether this is a really strange way of angling towards a move to Merseyside is unclear as it's more than likely just a bit of fun, but what a weird sight this is.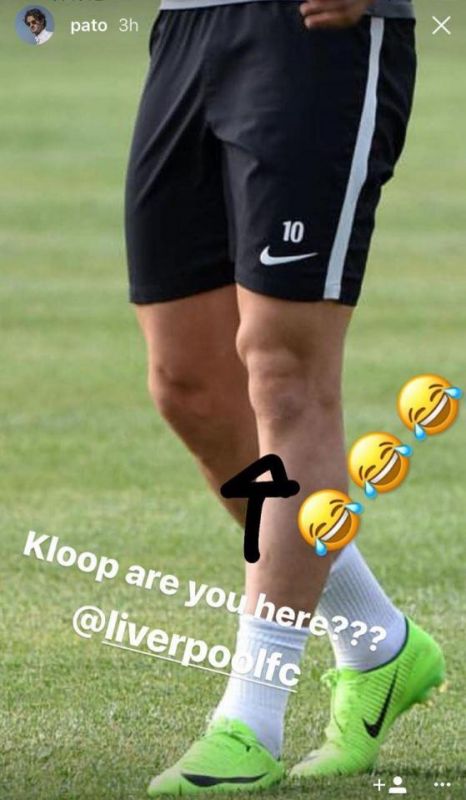 We'll leave you to make your own minds up on whether or not you can see the resemblance or this is just the silliest thing you've ever seen, but Pato has certainly enjoyed himself with it.
The 27-year-old moved to China in January and seems to be enjoying the overall experience as well as scoring six goals and providing two assists in 13 Chinese Super League appearances.