The influence of social media activity on the transfer market is now massive, especially when in this case two Man Utd targets see their partners drop hints.
We're all on the look-out for any indication of sign suggesting that a top player is preparing for a move elsewhere, and more often than not, it's coming courtesy of their wives or girlfriends.
In this instance, it's Monaco star Fabinho and Real Madrid striker Alvaro Morata, both already heavily linked with a switch to Old Trafford this summer.
As seen in the image below, an excited United fan has produced a mock image of Fabinho in a Red Devils shirt. Take a closer look, and you'll see that Rebecas Tavares (@rebecas.tavares), the Monaco ace's better half, has liked it, which has naturally sent a lot of United fans into a frenzy that the Brazilian is on his way to Manchester, or at the very least is keen on the idea.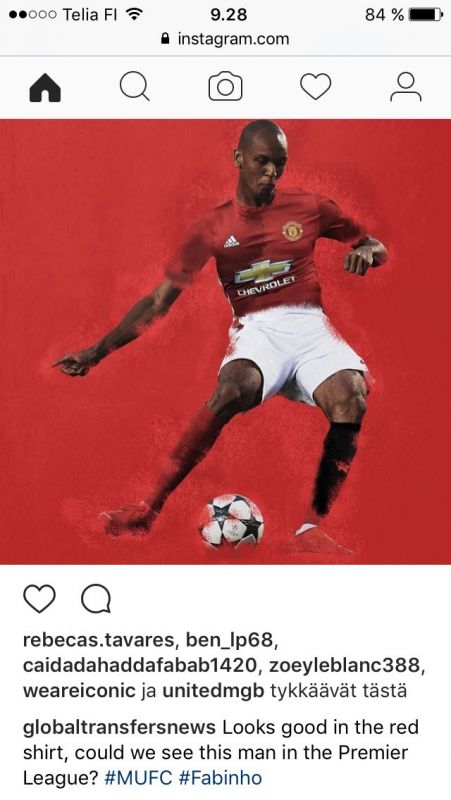 As if that wasn't enough excitement on Instagram for one day, Alvaro Morata's new wife, Alice Campello, has now decided to follow Man Utd on the social media platform, as seen in the images below.
It's worth noting that it appears as though the Italian stunner has now unfollowed them, but it wasn't until after a number of United fans spotted it and left plenty of welcome messages on her posts.
United have only wrapped up the signing of defender Victor Lindelof so far, but they are expected to ramp up their transfer activity in the coming weeks before they head off on their pre-season preparations. Based on these images, they could have two more new recruits join them sooner rather than later.