Dele Alli has been enjoying his summer holidays in Los Angeles, but he might have just got himself in a spot of bother with girlfriend Ruby Mae.
According to The Sun, the Tottenham star has splashed out over £100,000 on his trip to California, with the latest leg of it helping his adoptive brother celebrate his birthday with a private villa and plenty of perks to go with it.
All the while, his partner Ruby Mae is in Ibiza enjoying her own summer sunshine. While that's fair given this appears to be a lads trip, she might be asking him a question or two about the mystery brunette he's been spotted with.
SEE ALSO: Dele Alli WAG: Model girlfriend Ruby Mae looks stunning in swimwear shoot
Having enjoyed a great season with Spurs and England, the 21-year-old will be getting back to work for pre-season next week, but he definitely appears to be enjoying his break while he can.
Naturally, there is likely to be a solid explanation for all the images, but that hasn't prevented the Sun from running a story to stitch him up, as seen in the image below.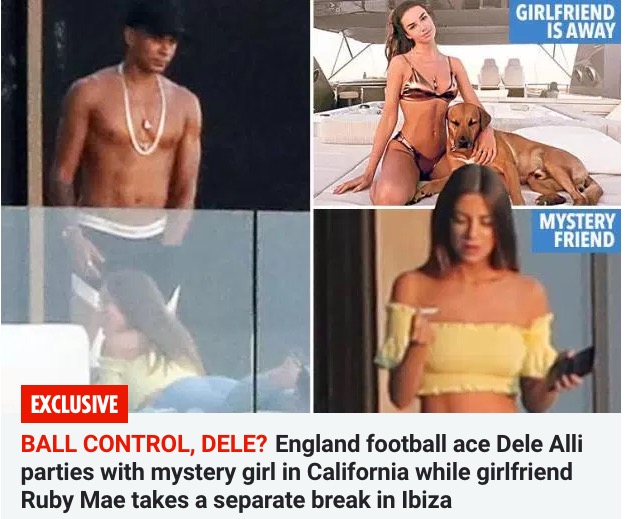 Image courtesy of The Sun.