Mesut Ozil's private life has been headline news on Instagram over the past 24 hours.
Last night Ozil claimed he had been hacked after a post appeared on his account which tagged ex-girlfriend Mandy Capristo and featured the caption: "I know I have messed up, Mandy, but will always love you".
SEE MORE: Mesut Ozil claims Instagram hacking after this photo was sent to Arsenal star's ex-girlfriend
Ozil's current girlfriend is former Miss Turkey winner Amine Gulse, according to The Sun, who suggest that the pair may be engaged.
Miss Gulse clearly has strong feelings for Ozil (unless she's been hacked too) because the stunning model posted the below image on Instagram this afternoon.
Her caption was a simple love heart emoji.
She rarely includes Ozil in her Insta posts – this was the first of 2017 which featured the German midfielder – but she presumably felt compelled to publicly show her love for him after Sunday evening's shenanigans.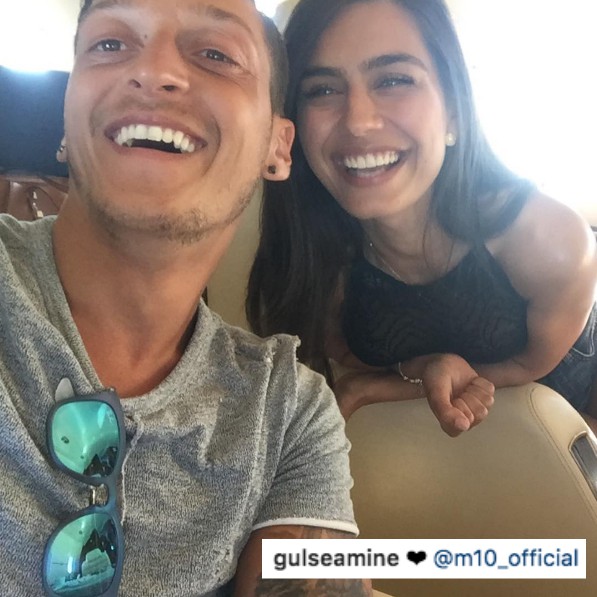 SEE ALSO:
3rd Liverpool FC summer transfer done as full-back completes £4.5m switch
John Terry contract details, whopping bonus as Aston Villa produce cringe announcement
Arsenal to break club transfer record, £43m deal to be done in next 36 hours