Former Chelsea captain John Terry only signed for Aston Villa yesterday but he has already admitted that he is targeting an eventual return to Stamford Bridge.
The 36-year-old Blues legend penned a one-year contract with Championship side Villa after rejecting offers to stay in the Premier League, according to Sky Sports.
Terry claims that his reason for snubbing top-flight interest was because he didn't want to play against his beloved Chelsea.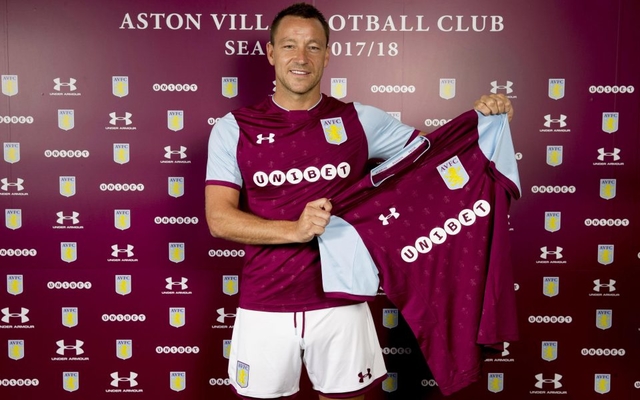 He told Sky Sports: "For me it was just the mental side of playing against Chelsea, it was just too much to get over for me.
"I was 22 years at the football club, 22 unbelievable years, I'm very proud of that but this is a new chapter in my life, my career. I wish Chelsea well next season and will be watching out but my thoughts are 100 per cent here."
Terry's role at Villa will not officially involve any coaching, but he says he does hope to progress into management one day, with the Chelsea job his ultimate dream.
Discussing the possibility of managing Chelsea, he added: "That's a goal. Me and Lamps [Frank Lampard] have had those conversations.
"Do you dream too big? I don't think you can ever dream too big. I've always wanted to be the very best and if that's in management then Chelsea's the one.
"That would be incredible but I realise as well you can't go in somewhere like Chelsea as your first job."
Terry is third on the all-time list of players with most Chelsea appearances.
He has played more UEFA matches for Chelsea that any other player, while his record of captaining the Blues to five Premier League titles is unrivalled.
READ MORE: 5th Chelsea summer signing imminent, £28.97m+ transfer fee and £77k-a-week wages agreed, medical today