Romelu Lukaku has all-but sealed a move to Man Utd this summer as we await official confirmation from the club, but talk is rife over his shirt number.
The Belgian international wore No.10 at Everton and as seen in the image below from Kitbag, they seem convinced that he will claim that number at Old Trafford too.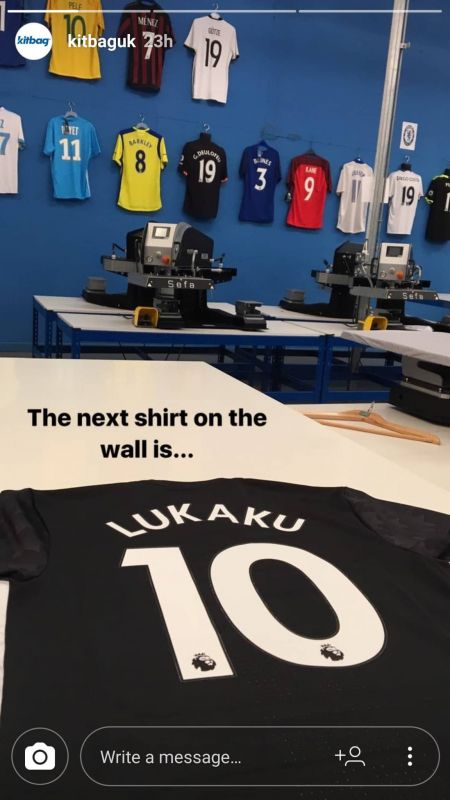 Given Wayne Rooney's just left it vacant following his move to Goodison Park, it would make sense. However, that isn't where the conversation ends as Pilib De Brun, host of Beyond The Pitch on NBC, who has landed a big interview with Lukaku this summer, insists that it won't be the No.10.
The No.9 jersey is currently free, and as seen in the tweets below, it seems like that's the one the 24-year-old will be given as he looks to lead the line for Man Utd next season and be the prolific striker that they need.
With Lukaku posting a goodbye message to Everton supporters on Instagram on Monday morning, all that's left now is for United to make it official and start the social media frenzy before Lukaku gets to work with his new teammates in pre-season and his official number will soon become apparent.
@RomeluLukaku9 welcome to @ManUtd #newnumber9

— Pilib De Brún (@Malachians) July 10, 2017
People claiming Lukaku will wear the number 10 shirt are false. He won't.

— Pilib De Brún (@Malachians) July 10, 2017