AC Milan are reportedly keen on the idea of bringing Pierre-Emerick Aubameyang back to the club this summer, and he could be too.
The 28-year-old spent four years with the Rossoneri between 2007 and 2011, but was unable to make a breakthrough at that time.
Follow Sumeet on Twitter @SP_Calcio for all the latest Milan talk and transfer news.
Since then, he's gone on to establish himself as one of the most prolific strikers in Europe, scoring 40 goals in 46 appearances in all competitions last season, with 31 coming in 32 Bundesliga outings.
As reported by Pianeta Milan, the Italian giants hold an interest in taking him back, with a club record transfer fee of €70m being touted as what's necessary to prise him away from Dortmund.
Further, it's suggested that he doesn't want to renew his contract with the German outfit as he wants a return to Milan, but naturally his current employers will be desperate to keep him.
Having seen a deadline imposed by Dortmund pass by, it had appeared unlikely that he would move on. However, it appears as though Milan are ready to continue to push for a deal, while Aubameyang has dropped the biggest hint yet that he wants a reunion too.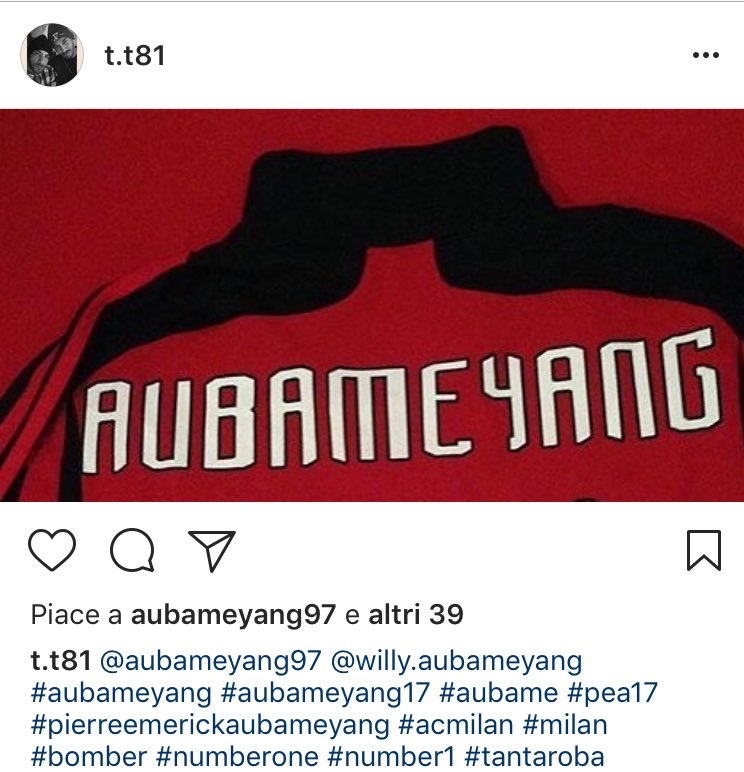 This may be a completely innocent like of an Instagram post, but given the current speculation and the talk over his future, he would have known about the stir it would have caused, and yet he's still done liked it.
Having already signed 10 players this summer, Milan are now just missing the final piece of the puzzle up front. Aubameyang isn't the only name on their shortlist, but he could once again become the favourite to lead their line next season.