Amid suggestions of problems in their marriage, David and Victoria look alright to us as they enjoyed a family meal in Malibu on Sunday.
The pair have been married since 1999 and four kids, but as reported by The Sun, there have been reports that they've been leading separate lives in more recent times.
On the basis of this snap that Becks cheekily shared on Instagram, it looks like they're very much still living the family life as he joked about his missus struggling to get into their car.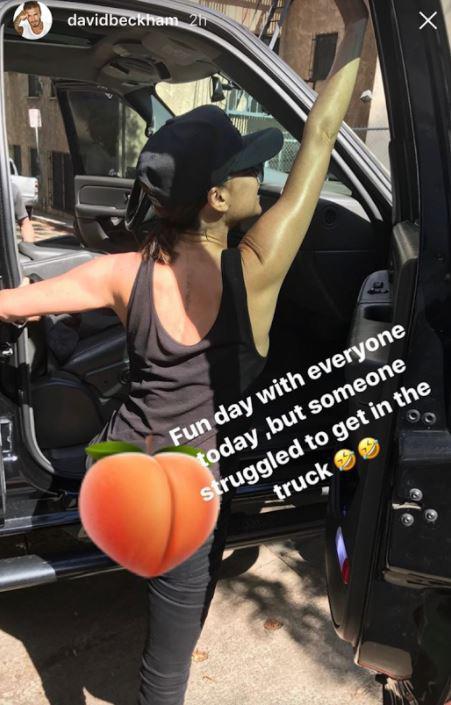 "Fun day with everyone today, but someone struggled to get into the truck," he wrote, accompanied by a peach and some laughing face emojis as she looked to be hauling herself into the car.
Victoria has also been sharing some videos of her own to suggest that all is well in the Beckham household, so we can all breathe easily in the knowledge that the pair are seemingly doing just fine.