Arsenal won their second consecutive competitive match in three months against 10-man rivals Chelsea today as the Gunners secured their third Community Shield victory since 2014 with a 4-1 penalty shoot-out victory over the Blues following a 1-1 draw in normal time. A Sead Kolasinac header cancelled out a well-timed finish from winger Victor Moses at the two London clubs drew with each other  for the first time since 2015, with the Gunners going on to win the proceeding penalty shoot-out 4-1. Despite they're victory, Arsenal's performance wasn't as convincing as it could've have been, with a number of players playing out of position, and the Gunners fielding a somewhat weaker squad than usual. So here's three areas Arsenal need to improve upon before the window shuts on August 31st.
Centre-back:
Despite the Gunners having Shkodran Mustafi, Per Mertesacker, Laurent Koscielny and Rob Holding in their squad, Arsenal are still lacking a leader in defence, something Gunners fans have been crying out for for years. Arsene Wenger's side require another centre-back as, if they are to continue playing three at the back, they're going to need more than four centre backs, as the Gunners are more often than not forced to deploy Monreal, or as we saw today Kolasinac, at centre-back due to injuries, suspensions etc. Every club that is successful, more often than not, has a commanding leader at the back, which is something the Gunners have lacked ever since Sol Campbell departed the club in 2006. If I were Wenger, a big, command centre-half would be on the top of my wish-list to bring in before the window shuts on August 31st.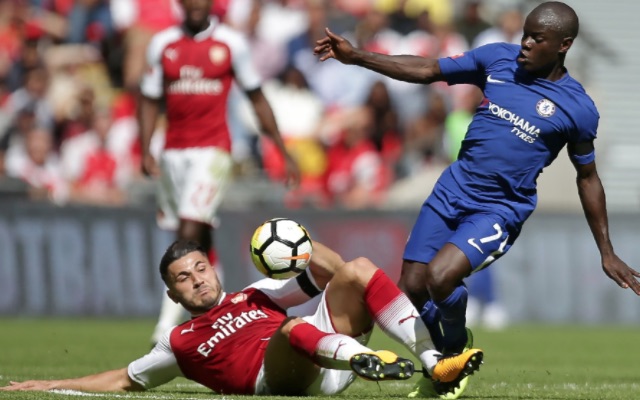 Defensive midfielder:
Another area Gunners fans have been crying out for the club to improve in recent years is defensive midfield. The club have constantly tried, and failed, to replace Frenchman Patrick Vieira ever since he left the club in 2006, as Vieira was one the staples in Arsenal's Invincibles team of the 2003/04 season. The club have tried to fill this role time and time again, with players such as Granit Xhaka, Francis Coquelin and Mohamed Elneny being brought in to try and fill the void that Vieira left more than 11 years ago. Arsenal's midfielder is often seen as being quite lightweight, and by bringing in big, strong defensive midfielder, it'll cause opponents to go into Gunners games with more caution, and with the extra defensive cover, will allow the Arsenal forwards and fullbacks to go forward more freely, allowing them more freedom attacking freedom, which can only be seen as a good thing.
Right wing:
With Arsenal reportedly after Monaco winger Thomas Lemar, their right-wing troubles might be coming to end, however a signing of a player in this position is one the club have been crying out for for years. Ever since Freddie Ljungberg left the club in 2006, the club have, similarly with the two aforementioned positions, attempted and failed to replace the Swede. With Theo Walcott now at the age of 29, and Danny Welbeck often being played on the right despite being a conventional striker, it's clear to see that the Gunners are in dying need of a creative right-winger to complete their front three. The club are lacking a dynamic winger who will provide quality support to French duo Alexandre Lacazette and Olivier Giroud, as signing a conventional winger will almost certainly bring more creativity and goals to an Arsenal team that lack both of those qualities from time to time.