As the transfer window clocks into its last three weeks, some supporters may be ploughing through clickbait feeds in desperation, hoping that inactivity turns into something more promising than a Vincent Janssen (here's looking at you, Tottenham).
Despite two failed attempts to land the big fish on the South Coast and Saxony, Liverpool have only partially joined the sign-'em-up madness merry-go-round that takes fans on a celestial rollercoaster of hope and normally dumps them back to mother earth with a bang.
Looking at the Anfield club's business so far, most of a Red disposition might concur with Jamie Carragher's assertion: "I think we were all hoping that we would have been a lot happier at the stage."
On the face of it, the three new recruits are not stunning. Andrew Robertson's acquisition from relegated Hull may have raised a few eyebrows on Merseyside, while Dominic Solanke's arrival from Chelsea is surely bagged in the 'one for the future' category despite the 19-year-old's impressive goals against Hertha Berlin, Crystal Palace and Atletico Bilbao.
The one eye-catching capture is the storming of the Roman walls for Mo Salah. He has much-needed pace to supplement Sadio Mane's turbo-boost and there already appears to be some kind of telepathy between the Egyptian and Phillipe Coutinho if that stunning goal against Hertha is anything to go by. Of course, should the Brazilian succeed with the transfer request BBC Sport claim landed in Klopp's inbox on Friday, the scene would change considerably.
Even if there is no more significant splashing of the clash, the Reds do have some considerable latent talents and rough diamonds up their sleeve already within the Melwood. Joe Gomez , a centre-back by trade, is a serious option for the right-back role as current incumbent Nathaniel Clyne has been ruled out of the beginning of the season with back and hamstring problems. Gomez was struck down by cruciate damage within days of Klopp's arrival in October 2015 and returned after 15 months out in that dreadful FA Cup draw against Plymouth in January. His manager told him to lose the bulk where he didn't need it. The 20-year-old now needs to show why Arsenal and Manchester City were snapping at his heels, as reported by The Express, two years ago.
With Trent Alexander-Arnold already making waves as a marauding right-back (Steven Gerrard says that TAA is going to be a "beauty" in the footballing sense) then it's not looking too shabby for the Reds at the back in terms of youthful versatility. Questions will remain about the current centre-back incumbents.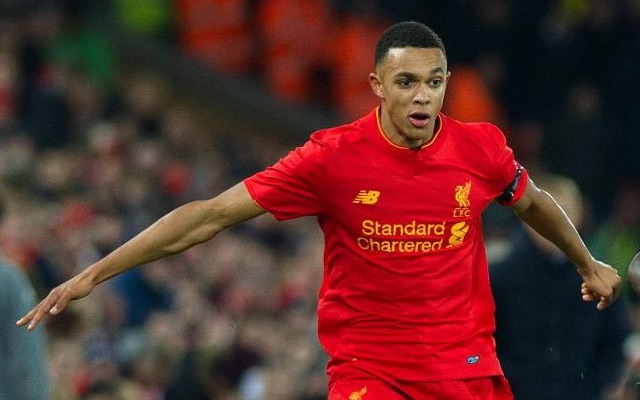 After the failure to capture Naby Keita, the midfield continues to be an area of concern given the extra games Liverpool need to factor in with Champions League commitments, and a relative lack of dynamism when Adam Lallana and Jordan Henderson were side-lined last season. Marko Grujic, a signing from Red Star Belgrade in 2016, also had his rookie year decimated by injury after a promising cameo goal in a 4-0 pre-season rout of Barca at Wembley last August. Klopp clearly admires the Serbian, who he may get a chance now that Lallana is crocked for at least two months. "He's a fantastic player, a really skilled boy. Tall, quick, talented footballing wise, all good". Perhaps we should see him on the pitch to get a view on this? Nevertheless, in Serbia they called him "the new Matic" and in Italy, they saw him as "the new Pogba".
Spare a thought for Danny Ings. Remember him? Another player struck by the injury curse of Klopp's arrival 22 months ago, the 25-year-old has suffered the most cruel fortune in having two years stolen away by ligament injuries to each knee. To say that this could be a make or break season almost seems like distasteful black humour, but Klopp admires the resilience of the former Burnley man. How crucial his availability might have been in those dark days in January when Mane was away at AFCON and Daniel Sturridge's body was gelatinous when it needed to be granite.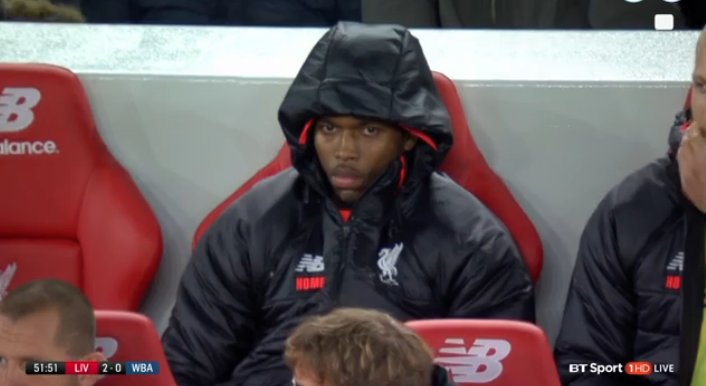 Klopp has normally been reticent about extolling the virtues of Sturridge, but the 26-year-old featured in all of Liverpool's pre-season training sessions and appeared to be throwing himself into the last chance saloon with all guns slinging up until that unfortunate thigh problem against Munich.
Such an approach has clearly brought out the boom boom in his manager's current assessment of the striker, whose superb cameos, in between long periods of being crocked, have been agonising for all concerned at Anfield. "He's reaching for the next level, a new physical level and that's really good news," the German told reporters. Klopp's near neighbour Lallana added: "He is looking really sharp and to have him firing on all cylinders would be like having two new signings if we can keep on the pitch and get him scoring goals."
To the untrained eye, it doesn't feel like Liverpool have "done enough" in the transfer market this summer, but there really might not be a need to go so big. The Virgil van Dijk saga may yet have a happy ending. For now, the club's own vanguard of existing recruits can provide the cover needed and reinforce the spine of the team without spending a penny. More is needed but panic is not an option…