The Premier League proved why it is one of the best leagues in the world on its opening weekend with last-gasp goals, hot-headed moments and all-in-all entertaining football. We highlight the five main things we learnt from the past four days.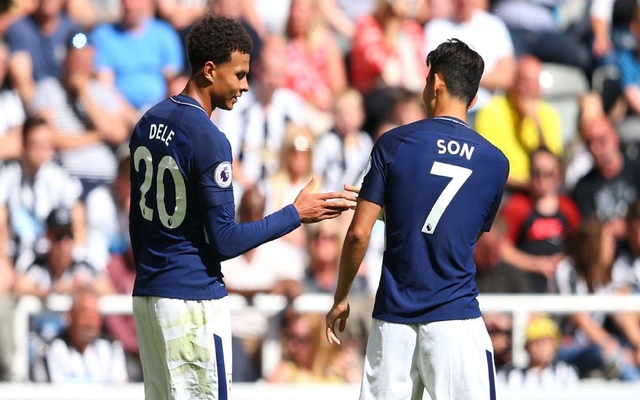 1 – Chelsea have problems
As the champions fell to a shock 3-2 defeat to Burnley, some Chelsea fans must have had flashbacks to the infamous 2015/16 season. Cracks were unveiled as the Blues finished the match with nine men with the dismissed Cesc Fabregas currently feeling the wrath of boss Antonio Conte, according to The Sun. New boy Tiémoué Bakayoko is still injured leaving Chelsea with very little options as to who to play in midfield alongside N'Golo Kante. The frailty of the defence will worry fans too and Monday's news of Diego Costa supposedly going on strike create a horrid picture for the London club.
2 – Manchester United are title challengers
A textbook performance from Manchester United got fans reminiscing of the Sir Alex Ferguson days and raving about new signing Romelu Lukaku after he netted twice, topping Sky Sports Power Rankings in their 4-0 win over West Ham. Things could get better still as Jose Mourinho is keen to notch up a deal for Ivan Perisic despite interest from Chelsea, as per The Sun, although some may argue a title challenge is the minimum when you spend over £100m.
3 – The underdogs should not be under-estimated
Huddersfield arguably produced the performance of the weekend as they beat Crystal Palace 3-0 to top the table going into Sunday with Burnley also causing an upset. Leicester ran Arsenal close whilst Watford managed to snatch a point against Liverpool – all instances that highlight the unpredictability of England's top flight.
4 – Shelvey needs to curve temperament 
With age comes experience, which is why it becomes increasingly baffling when a player in their mid-20's produces a needless stamp on an opposition player. Furthermore, Jonjo Shelvey wears the captain's armband for Newcastle. His hot-headed moment dispersed any chance the hosts had of getting a result as his side fell to a 2-0 defeat with victim Dele Alli grabbing the opening goal to rub salt into the wounds.
5 – Arsenal and Liverpool still need to improve defensively
It's the same old problems for the clubs that ended last season battling with each other for fourth place. Jurgen Klopp has only added Andrew Robertson to a defence that needed improving last season with Arsene Wenger similarly only bringing in full-back Sead Kolašinac, who was branded irresponsible in Arsenal's win by Gary Neville after his performance against Leicester, per The Metro. Expect a similar season if no more transfers materialise.
If the weekend was anything to go by, we'll be in for another historic season.