Chelsea rogue Diego Costa has threatened to go on strike over a bust-up with Antonio Conte after the Blues boss told him he wouldn't be part of his seasons plans via text message.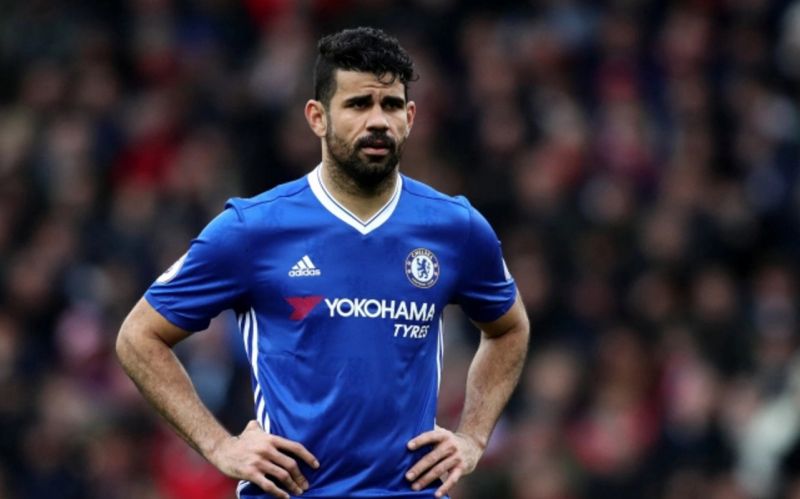 Sky Sports reported on Monday that the striker feels like he isn't welcome any more at Stamford Bridge and craves a return to back to his former club Atletico Madrid. Costa is claiming Chelsea are 'blocking his desired move' so is prepared to down tools and stay in Brazil for a year regardless of whether the club disciplines him as a result or not, emphasising he is "not a criminal", per The Mirror .
Speaking in an extensive interview with The Daily Mail, the 28-year-old admitted he was close to signing a new contract with Chelsea back in January, before negotiations were put to an abrupt end.
"I suspect the manager was behind it. He asked for that to happen. I have seen the sort of person he is. He has his own opinion and that will not change," the Spain international stated.
"I respect him as a great coach. He has done a good job and I can see that, but as a person, no."
Costa described the moment he received the infamous text message from Conte telling him he wouldn't be a main asset in his side for the upcoming season:
"I was with the Spain national team, alone in my room, when it (the text message) came through. It was a shock to get it like that.
"I was angry at the time. Now I am more calm. I have not deleted the message. If people accuse me of lying, I can show them."
He went on to explain how he may have to got on strike to try and force a move to Spain through, saying:
"I have rejected other offers. They want to sell me to China or other teams. If I have to I will stay in Brazil. I am open to being a year in Brazil without playing."
Costa has not been back to Chelsea since the conclusion of last season.
In other news, Conte is furious with midfielder Cesc Fabregas for getting sent off in the second half of their 3-2 loss to Burnley on Saturday, according to The Daily Star. The manager had told the team at half time to "maintain their discipline" before the Spaniard was dismissed on 81 minutes.
With an injury to new boy Tiemoue Bakayoko, Chelsea are struggling for central midfielders with N'Golo Kante being the only recognised player in that position available for their trip to Wembley to face Tottenham on Sunday.
It hasn't been the best of week's for Chelsea supporters.