If you're a major European club and you haven't been linked with Eden Hazard in the last few years then you're probably in a small minority by now.
However, it is Pep Guardiola's Manchester City that have been the most recent club to allegedly make a move for Chelsea's Eden Hazard.
Manchester Evening News have cited a report by Spanish publication Don Balon claiming that Manchester City have turned their attention to the Chelsea star as their attempts to lure Alexis Sanchez from Arsenal appear to be fruitless.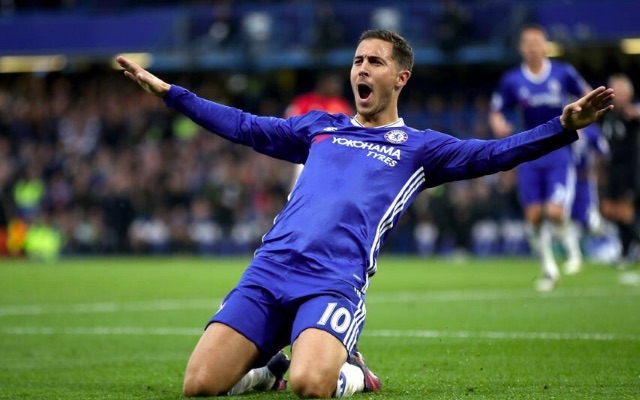 Arsene Wenger has so far clung on tighter to Alexis than a toddler to his favourite cuddly toy and, with City's patience appearing to thin, it looks as though they're turning their interest to Chelsea's Hazard instead.
Hazard made 36 appearances for Conte's title-winning Chelsea last season and scored 16 goals in the process. That was an impressive return from the winger who had only managed to register four goals in the previous season.
Hazard was instrumental in Chelsea's title victory last season but, with the defending champions' season not getting off to an ideal start against Burnley in a 3-2 loss in the opening weekend, his head could well be turned.