The weekend gave us more excitement, or pain depending on which side of the fence you are, and offered us more insight about what may unfold in the season ahead. Here are five things we learnt this weekend: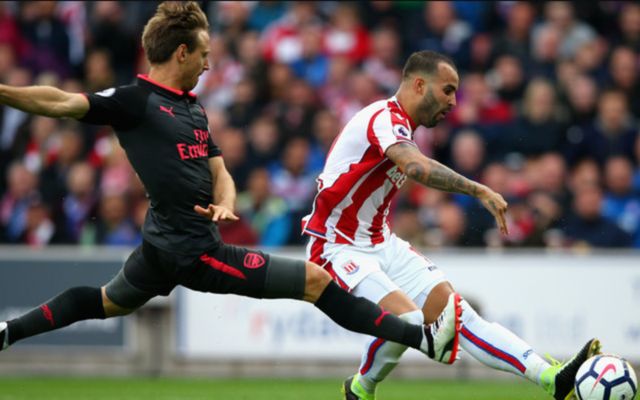 Manchester United are the team to beat
A flurry of late goals in their 4-0 win over Swansea concluded United's first away game perfectly as they now boast a record of eight goals scored and none conceded, topping the Premier League. Romelu Lukaku brought his season tally to three goals with close friend Paul Pogba on the scoresheet too, all positives for a Jose Mourinho side who look to have the bit between their teeth this season.
Arsenal can't hack a cold Saturday evening down Stoke
Arsenal have found the rough and tumble nature of the bet365 Stadium too much to take yet again as they slumped to a 1-0 defeat to a Stoke side who have faced fan scrutiny of late. Arsene Wengers' lack in defensive depth is concerning and the sturdiness must be worked upon, although when your attackers hardly track back to help your back line a clean sheet is hard to attain in any game.
Tottenham can't win at Wembley
After going unbeaten at White Hart Lane for the whole of last season, Spurs lost 2-1 to a vitalised Chelsea outfit in their first 'home' game at Wembley. Tottenham are looking to amend an embarrassing record at the national stadium this season, winning only twice in eleven visits, per The Sun. That wasn't the way the revival was suppose to start.
Referee's are still used as scapegoats
The fact of the matter is, West Ham lost their game with Southampton 3-2 because of poor defensive efforts and Marko Arnautovic's hot-headed nature not solely because of the referee. The penalty decision may be seen as dubious, but the club should point the finger at themselves rather than Lee Mason who, by letter of the law, did not put a foot wrong.
Swansea and Brighton need to score
The first two games of a season can be passed as forgivable put if either Swansea or Brighton fail score in their third matches, fingers will hover over the panic button and pressure will only build. Having said this, both sides have faced title-challenging teams in Manchester United and Manchester City, respectively. Swansea's game away at Crystal Palace and Brighton's game away at Watford should give a clearer image of what to expect in the near future.
Everton travel to the Etihad Stadium tonight on Monday evening to play Manchester City in their second Premier League games.