Zlatan Ibrahimovic left Man Utd at the end of last season when his contract expired, but Adidas have dropped a huge hint he's on his way back.
The 35-year-old enjoyed a successful season at Old Trafford last year, scoring 28 goals and providing 10 assists in 46 appearances in all competitions, while winning the Europa League and League Cup.
Injury ended hopes of him returning immediately for this season, but as noted by The Daily Star, he's expected to ink a new deal with Man Utd with suggestions that he's willing to take a pay cut as he's desperate to head back to the Red Devils.
It seems Adidas have now all-but confirmed that theory, as they've made the new United jersey available with Ibrahimovic personalisation on their site, and further, they've even revealed which number he'll be wearing later this season with Romelu Lukaku having now taken the No.9.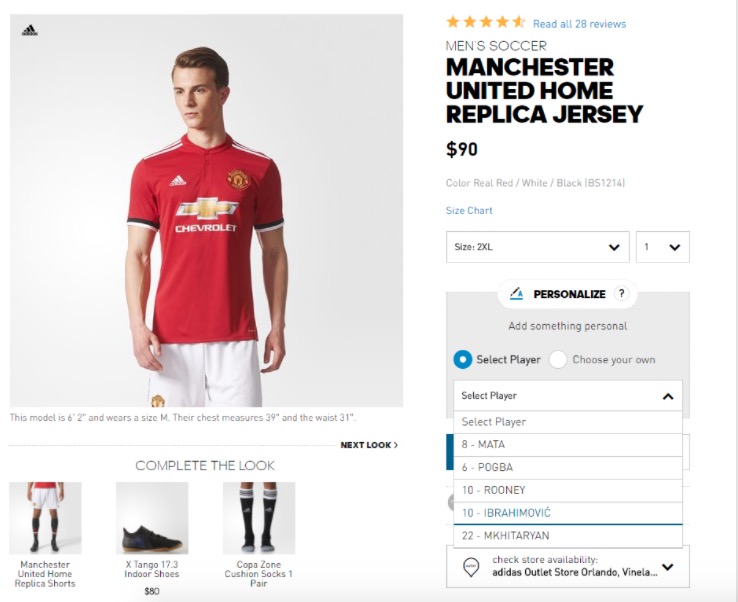 As seen in the image above, it looks as though Ibra will be taking the vacated No.10 jersey from Wayne Rooney after his move to Everton, with the wait now on for Ibrahimovic to make a full recovery from his knee injury and sign a new contract with the Manchester giants.
Many will see this as a smart move, if it is indeed officially confirmed, as he'll undoubtedly play an important role for Man Utd in their pursuit of multiple trophies this year, while also helping Lukaku improve his all-round game and living up to the responsibility on his shoulders.