Chelsea have been tipped as the club most likely to capture the services of Leicester City striker Jamie Vardy, according to The Express.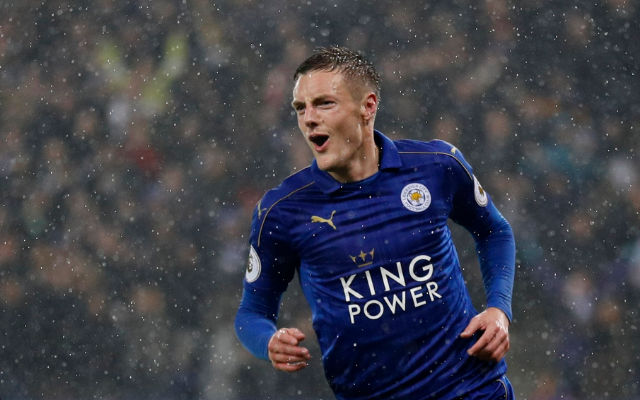 The paper claims betting company Ladbrokes have slashed the proposed move to happen before the end of August to 6/4, overtaking Sergio Aguero (8/1) and Pierre-Emerick Aubameyang (10/1).
Alex Apati, Ladsbrokes' spokesperson, said:
"This one really has come out of nowhere, but with Chelsea in desperate need of some added firepower up top, we're taking no chances."
Vardy, who's famous journey from non-league football to stardom has been well-documented, was heavily linked with a move to Arsenal last summer but says he has no regrets in turning down the offer claiming he had "unfinished business" with Leicester, so say The Daily Star.
The 30-year-old scored a brace in Leicester's opening 4-3 loss away at the Gunners, bringing his total to 44 goals in 107 Premier League games in total for the Foxes.
The England international has recovered from a foot injury in time for the club's clash with Sheffield United in the League Cup tonight.
The loss of Vardy would come as a huge blow to Leicester so late in the transfer window and may put the outfit in an unrecoverable position but the unlikeliness of the striker cementing a first team place in the Chelsea set-up may be enough to dissuade him from moving down South.