Napoli's Lorenzo Insigne has admitted Barcelona "is a dream for everyone", but will not be leaving Italy any time soon, much to the dismay of Liverpool.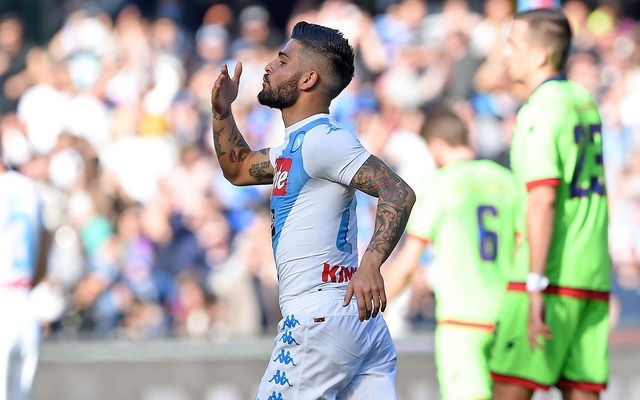 Red's boss Jurgen Klopp was eyeing the 26-year-old as a potential replacement for Philippe Coutinho if the Brazilian had finalised a move to Barcelona, according to The Mirror. Esterno Valverde had a bid for the playmaker rejected last week as the search for Neymar's replacement continues after the 25-year-old left for PSG in a world record £198m fee earlier this summer, so say the Telegraph.
The twenty-goal midfielder was quoted to be worth around £60m, per The Mirror, but Napoli have insisted he is not for sale.
Insigne supported this news after speaking to Mediaset Premium, saying:
"I want to keep doing well with this shirt because I always wanted it, "Barcelona is the dream for everyone but for now I have the dream of Naples with me."
As well as the twenty goals, the Italian bagged 12 assists for Napoli as the club finished third in Serie A last season.
Insigne is a player any side would love to have, but if he says Barcelona are a "dream" club and still doesn't want to leave Naples, then the message becomes pretty clear to Klopp and co.